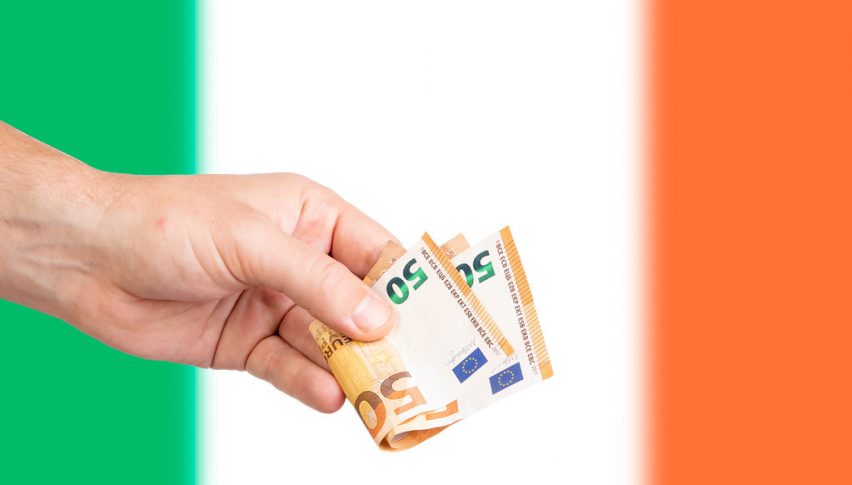 Services Sector Activity in Ireland Falls to Historic Lows in April
Posted Wednesday, May 6, 2020 by
Arslan Butt
• 1 min read
Ireland's services sector activity slumped to the lowest levels on record during the month of April on account of the shutdown due to the coronavirus pandemic. The AIB IHS Markit services PMI declined to 13.9 during April from 32.5 in March, well below the 50-threshold indicating deep contraction.
Activity across the sub-sectors of transport tourism and leisure as well as business services fell to single-digits, coming in at 5.2 and 7.4 respectively. According to AIB Chief Economist Oliver Mangan, "The extent of the weakness in April is truly remarkable: 78% of firms reported lower business activity; 80% recorded declines in new orders; over 40% of companies cut staff numbers, while almost 60% saw a decline in order backlogs."
Ireland is planning to reopen some sectors of its economy over the next couple of weeks after estimates suggest that unemployment could soar to 25% as a result of the shutdown. Construction activity and retailers could resume business in two weeks, while restaurants could start functioning in June. For now, the government plans to reopen hotels in July while pubs could resume services by August.
On a positive note, business sentiment among Irish services sector companies seemed to be stabilising, showing only a slight dip in April after the sharp fall during the previous month.
The US consumer is softening as intertest rates go up, which is a factor for the USD retreat and for the FED to stop hikes
9 hours ago