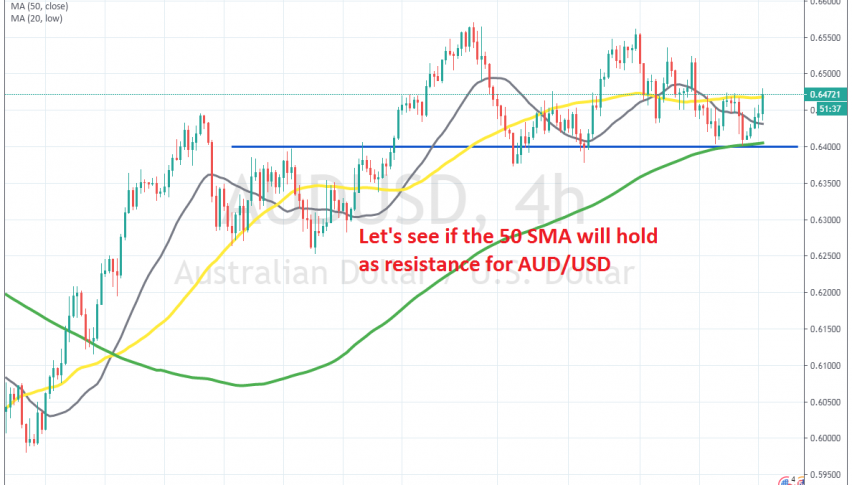 Selling AUD/USD Below the 50 SMA
AUD/USD has been on a bullish trend since it reversed higher by the middle of March, following the 12 cent crash in the first half of that month, as coronavirus panic sent risk currencies diving. But, the decline ended at 0.55 back then and since then the pressure has been on the upside.
The trend was pretty bullish until the middle of April, but then slowed down. At the very end of that month, AUD/USD made some new highs, reaching 0.6570, but hasn't been able to push any higher since then. In fact, the highs have been getting lower since then, which shows that there might be a trend reversal soon.
Looking at the H4 chart above, we can see that by the middle of last week, the price slipped below the 50 SMA (yellow), which then turned into resistance immediately. Although, the 100 SMA (green) has turned into support for this pair, with AUD/USD bouncing higher for the second time today. We decided to open a sell forex signal below the 50 SMA, so we are hoping that the price reverses back down from here.
The US consumer is softening as intertest rates go up, which is a factor for the USD retreat and for the FED to stop hikes
1 day ago