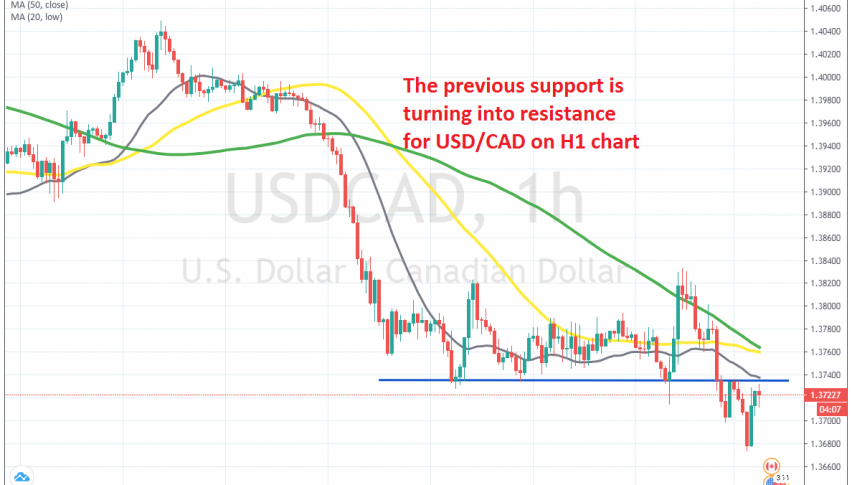 Getting Ready to Sell USD/CAD at Previous Support
USD/CAD was trading inside a range during April and most of May, after surging higher in March, as the market turned to the USD as a global reserve currency. Crude Oil was crashing lower on the other hand, which weakened the CAD considerably. Although, the decline in Oil seems to be over now.
USD/CAD surged higher to 1.47, but retraced back down in late March and traded sideways since then. This pair had formed a support zone at 1.3850s, but that support was broken towards the end of May, while in the last week of last month the support moved around 100 pips lower to 1.3740s.
USD/CAD traded inside a 70-80 pip range during last week, although in the last few trading hours of last Friday sellers pushed below the support. This pair fell to 1.3670s earlier today, but we are seeing a retrace in the last few hours. However, the pressure remains to the downside and we are looking to open a sell forex signal in USD/CAD. The previous support is turning into resistance now, so we are getting ready to sell.