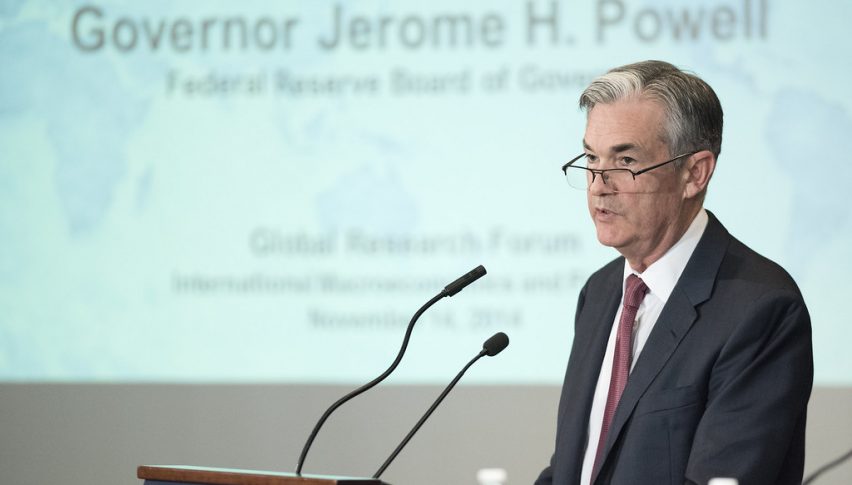 Fed Chair Powell Warns About Second Wave's Impact on Economy, Unemployment
Posted Wednesday, June 17, 2020 by
Arslan Butt
• 1 min read
In the first day of his congressional testimony, Fed chairman Jerome Powell cautioned that the central bank officials' latest estimates about the US GDP do not account for the possibility of a second wave of coronavirus outbreak. He highlighted that economic recovery would be solely driven by the intensity and persistence of the pandemic over the coming months.
During last week's meeting, Fed officials had forecast that the US economy could contract by 6.5% this year even as unemployment settles at around 8% by the end of 2020. However, officials had expressed hope that the economy would rebound into growth in the next year.
Talking about this projection, Powell clarified, "That number is actually the median of the projections of the 17 participants of the FOMC (Federal Open Market Committee) so it isn't an official prediction of the Fed. It will be based on different assumptions made by different people. Each of the 17 will have probably made a somewhat different assumption."
Powell also warned that the longer the recession prolongs in the US, the more severe its impact on jobs and businesses would be. Longer periods of unemployment could not only deplete skills of the workers but hurt their job prospects, making it harder for unemployment levels to return to pre-pandemic levels.