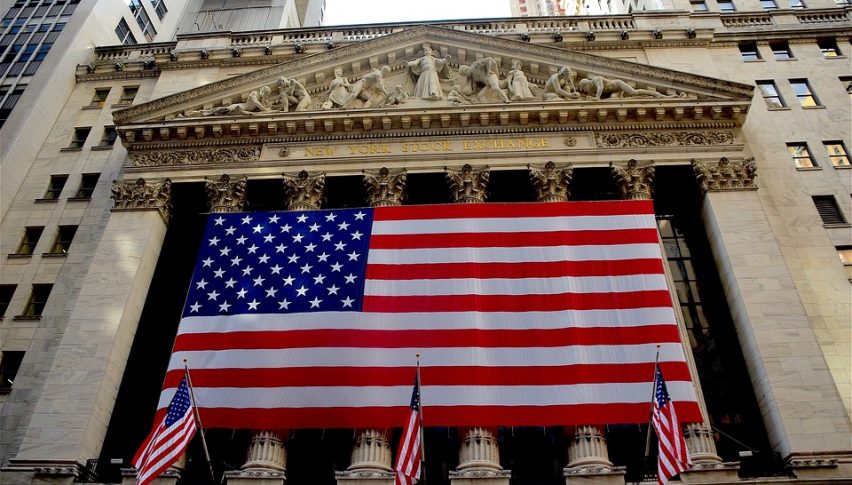 Initial Jobless Claims Spike, U.S. Stocks Pull Back
The U.S. labor market is back under the spotlight as Initial Jobless Claims (July 17) has exceeded expectations. Equities traders and investors are pricing the developments, as the DJIA DOW (-95), S&P 500 SPX (-15), and NASDAQ (-135) are off on the session. Once again, market participants are favoring safe-havens, as suggested by another big rally in gold ($1893.30).
One of the leading COVID-19 financial stories has been the massive spike in U.S. unemployment. Today's figures added fuel to the fire, with new jobless claims coming in extremely high. Here's a look at the hard data:
Event                                                                       Actual            Projected         Previous
Continuing Jobless Claims (July 10)                     16.197M        17.067M           17.304M
Initial Jobless Claims (July 17)                                1.416M          1.300M             1.307M
Initial Jobless Claims 4-week Avg. (July 17)          1.360M             NA                  1.376M
At first glance, this group of figures isn't too encouraging. However, Continuing Jobless Claims fell by more than 1 million and the Initial Jobless Claims 4-week Average dropped modestly. Given the rapidly approaching 31 July cutoff of expanded unemployment benefits, today's spike in jobless claims should come as no surprise. Basically, it's "last call" for the bigger checks ― next Friday, the program expires.
Initial Jobless Claims Spike, Equities Pull Back
Below is a look at the DJIA weekly chart as of yesterday's close. As you can see, 27,000 is shaping up to be a major resistance point. On this morning's open, the bears stepped in protecting the 27,000 handle.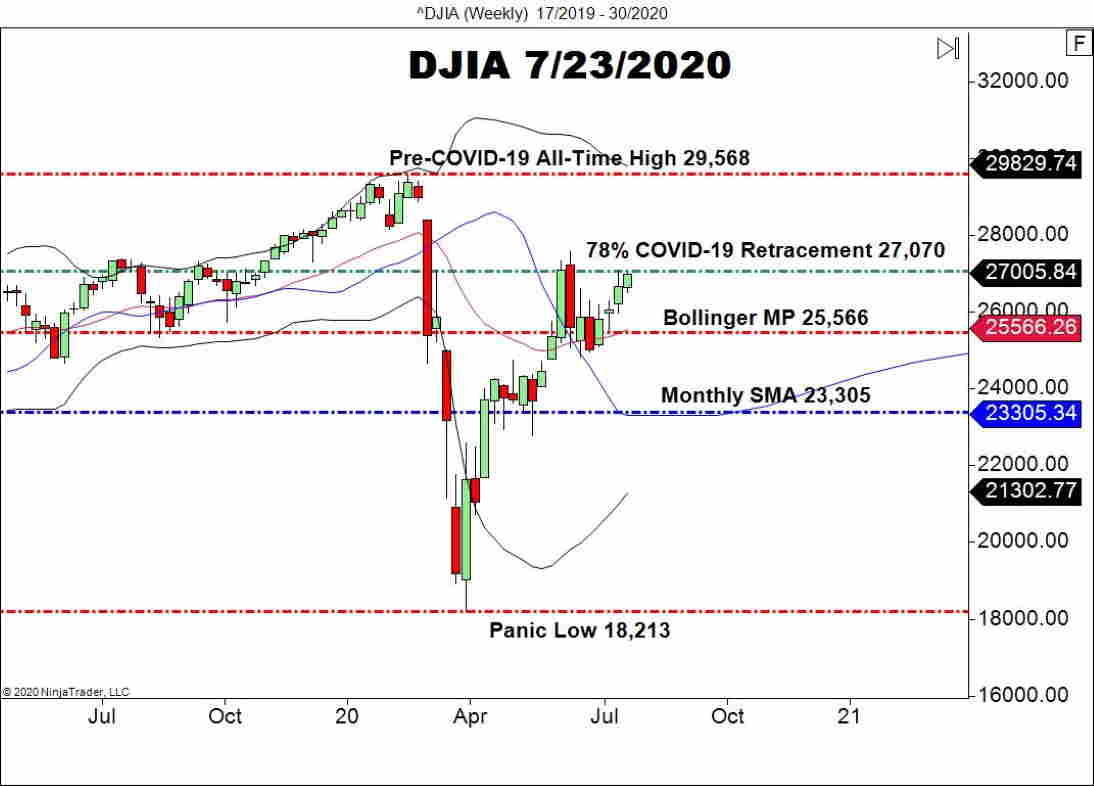 There are two levels on my radar for the DOW going into the final trading week of July:
Resistance(1): 78% COVID-19 Retracement, 27,070

Support(1): Bollinger MP, 25,566
Overview: In many ways, we are currently in the summertime doldrums for U.S. equities. Although participation remains strong, volatility has fallen way off from June. The Cboe's Volatility Index (VIX) currently reads 24.50, down from 33.85 one month ago. By comparison, the VIX read 82.70 during last March's market meltdown.
So, even though Initial Jobless Claims continue to grow, things are settling down on Wall Street. And, that's a good sign for equities bulls.