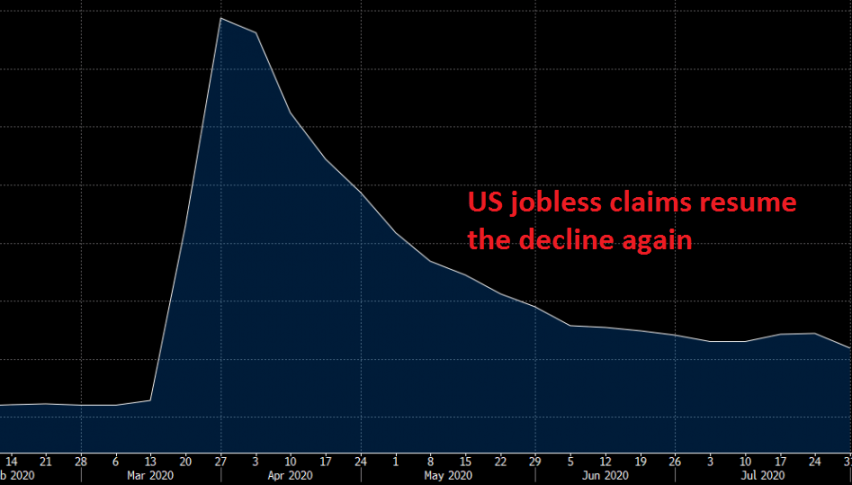 Unemployment Claims Decline Below 1,300K in the US
The unemployment claims turned into a major headache in the US during the shut-down. They surged by more than 3 million during the last week of March and increasd further to 6.5 million during the first two weeks of April. But, they have been declining constantly since then. They declined to 1.3-1.4 million since early June, but have been hanging on around there for two months, which is not a good sign. Today's report came out a little better though:
Weekly jobless claims data
Weekly initial jobless claims 1186K vs 1400K expected
Lowest since the pandemic started
Prior was 1434K (revised to 1435K)
Continuous claims 16107K vs 16900K
PUA claims 655K vs 909K prior (lowest since the week the program was introduced)
So, a decline in jobless claims today, beating expectations. Nonethelss, it's still daunting how they've remained so high. But, I assume certain groups are filing for unemployment to benefit from the Covid bill which will likely be passed soon and probably working unregistered.