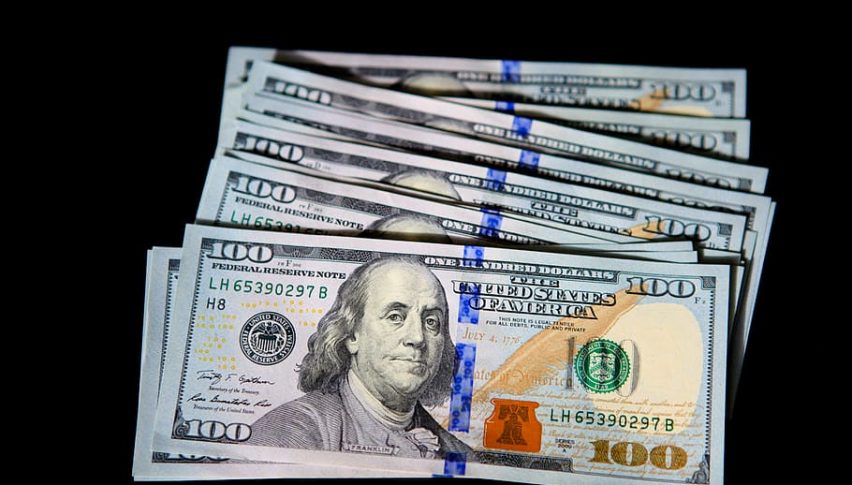 USD Index Back Above 93.000 Following CPI Release
December USD Index futures are trending higher following the Columbus Day holiday. For the session, the December USD Index is driving above 93.500 on heavy bidding. For now, it appears this morning's U.S. CPI figures are driving positive sentiment toward the Greenback.
On the economic news front, several key reports were issued earlier. Here's a quick look at the highlights:
Event                                                                   Actual                  Projected             Previous
NFIB Business Optimism Index (Sept.)            104.0                        99.6                   100.2
CPI (MoM, Sept.)                                                    0.2%                         0.2%                  0.4%
CPI (YoY, Sept.)                                                        1.4%                         1.4%                 1.3%
Core CPI (MoM, Sept.)                                            0.2%                         0.2%                  0.4%
Core CPI (YoY, Sept.)                                              1.7%                          1.8%                   1.7%
In summation, this group of numbers suggests that inflation is relatively stable and that business activity is picking up. While the FED would surely like to see higher CPI figures, the NFIB Business Optimism Index suggests that the economy is moving in the right direction.
In an earlier release, the IBD/TIPP Economic Optimism Index (Oct.) painted a picture similar to that of this morning's NFIB numbers. The October 6th figure came in at 55.2, well above September's figure of 45.0. While the IBD/TIPP index is also a peripheral metric, it does complement the NFIB's figures. So, although September's CPI came in flat, we are receiving consistent signals that a COVID-19 recovery is picking up steam.
CPI Stagnates, USD Index Rallies
It isn't all too uncommon to see a market breakout following a holiday. Today has brought heavy bidding to December USD Index futures as investors pile into the Greenback.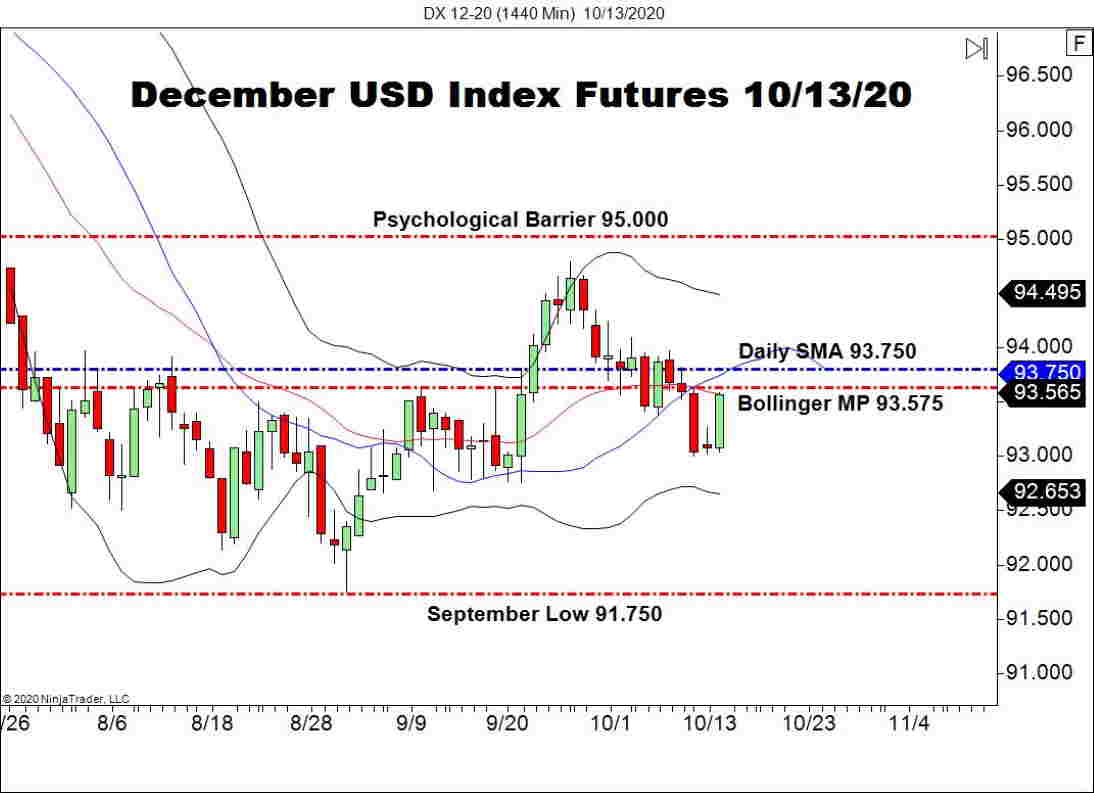 Overview: So, what is the ultimate driver of today's rally in the USD? The primary underpinnings are fresh COVID-19 concerns and the lack of further U.S. government stimulus. Overnight reports from the U.K. indicate that a major spike in COVID-19 cases has occurred, prompting additional restrictions. Also, Democratic and Republican Congressional leadership have once again failed to craft a stimulus deal. Despite modest CPI readings, the Greenback is headed higher as investors clamor for a viable safe-haven.