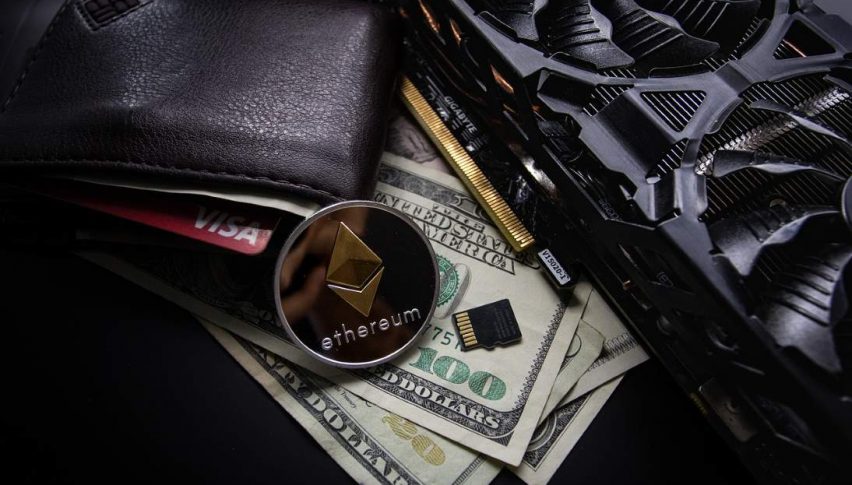 Cryptocurrencies Wrap Up A Bullish Week Of Trade
Since Bitcoin's (BTC) inception, the financial industry has debated what exactly a Bitcoin is. Is BTC a commodity? A currency? Over the past month, one thing is for sure ― BTC, as well as the other leading cryptocurrencies, are viable places to store wealth.
Amid a contested U.S. election, a second-wave of COVID-19, and a fascinating equities market rally, cryptos have put in a strong 30 days. Here's a look at the past month's performance of the top cryptocurrencies:
Coin                                                    % Gain                  Key Number
Bitcoin BTC                                         +40.9%                    $16,500
Ripple XRP                                           +3.4%                      $0.26
Ethereum ETH                                     +22.2%                   $475.00
Litecoin LTC                                          +29.6%                   $65.00
Bitcoin Cash BCH                                +7.87%                   $250.00
It's official: the crypto winter is over. Values have risen precipitously over the past month, despite unprecedented uncertainty. Given the performance of BTC, LTC, and ETH, one can make the argument that these are safe-haven assets. Only time will tell if the financial world will integrate them into the mainstream.
Bitcoin Is Still The Benchmark For Cryptocurrencies
Without a doubt, this year's buzz over the world's prominent central banks launching their own cryptocurrencies has brought bids to the entire asset class. Subsequently, it's been a big fall season for November BTC futures.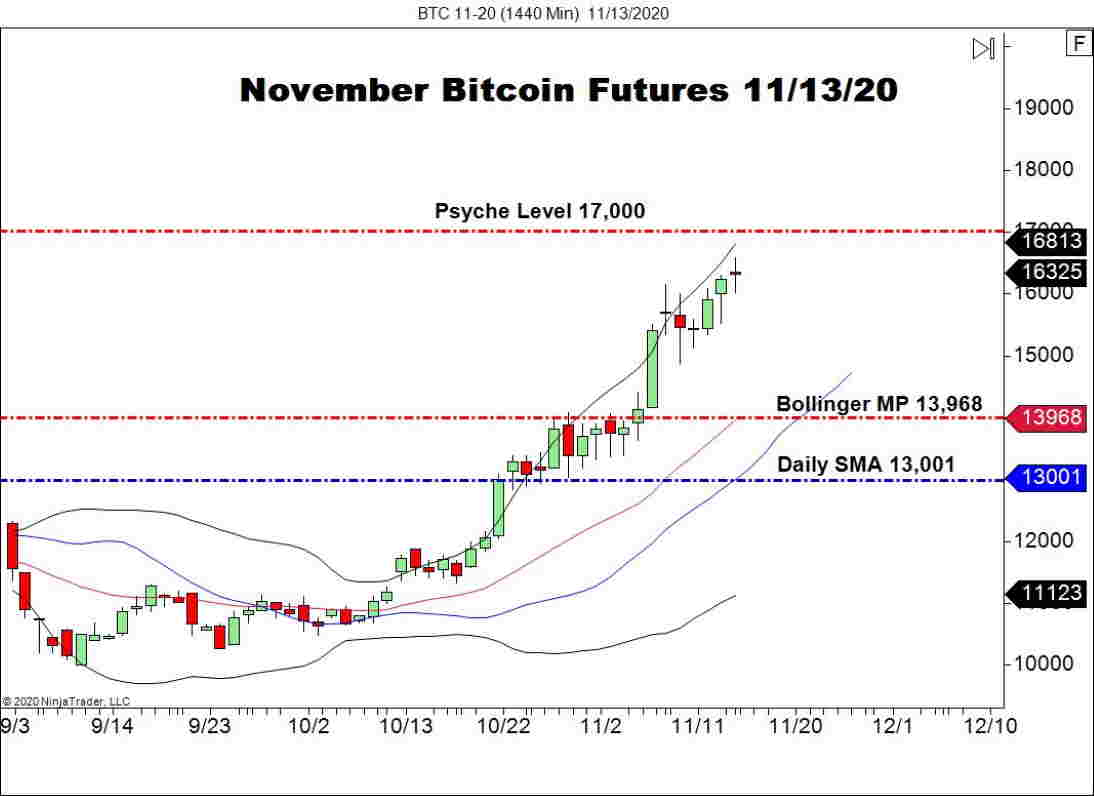 Overview: To be honest, I'm surprised that BTC is trading with such strength. Without a formal ETF and central banks preparing to enter the digital currency atmosphere, there's reason to believe that cryptocurrencies are overpriced. But, facts are facts ― cryptos are up and institutional adoption is within sight.