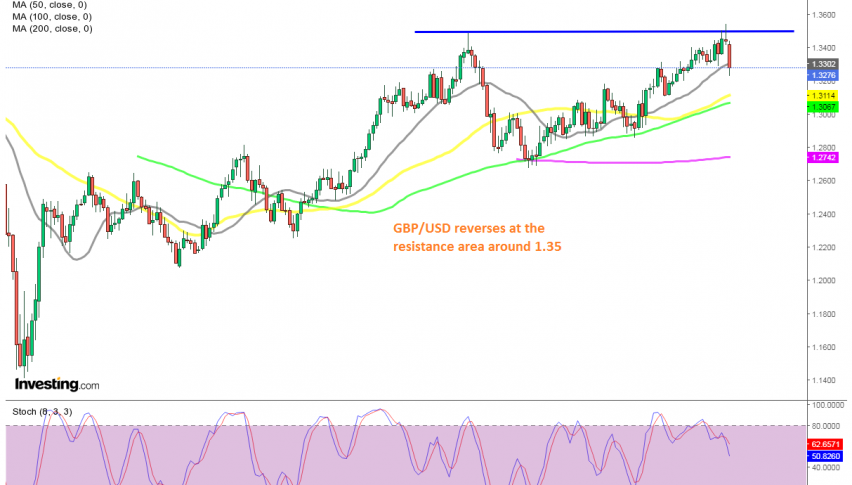 GBP/USD Loses 300 Pips Today, on the Back of Brexit
The GBP/USD has been following the Brexit process up and down, with the UK currency increasing when the Brexit comments have been positive and declining when the comments have been negative. The USD side of the trade has amplified these moves, but Brexit has been the real driver behind this pair. Last week the GBP/USD turned really bullish, after some positive comments, while today we are seeing a total reversal, with the pair losing around 300 pips.
Insider Comments on Reuters
"Sources say Michel Barnier has told EU ambassadors that there has been no breakthrough on the fisheries question, and that reports to that effect were "completely untrue".
BBC Reports
"Government sources said it hadn't even been discussed when briefed, and that EU sources were 'literally making it up'. @BBCPolitics"
From Laura Kuenssberg:
"UK government repeated the message this morning, that there has been no progress on fisheries and accuses the EU side of making it up last night, suggesting that the EU was perhaps on the verge of coming to an agreement with itself"
Ireland's Coveney
"Brexit deal certainly looks very difficult at the moment".
As you can see, the comments are negative, suggesting that the EU and the UK might not reach a trade deal after all. The decline has been ferocious today, with the GBP/USD turning quite bearish once again, after reversing at the resistance around $ 35. The daily chart above suggests that the decline might continue until the 100 SMA (green), which is currently at 1.3050s. That's around 200 pips lower.