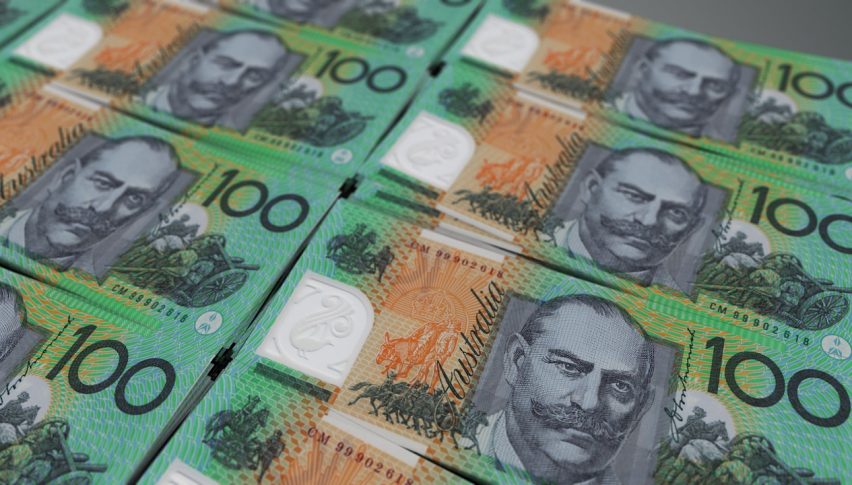 The AUD Falters at the Highs
Posted Tuesday, January 5, 2021 by
Rowan Crosby
• 1 min read
The AUD fell away along with other key risk assets as markets position themselves for a volatile few weeks.
The AUD/USD had been pressing higher to end 2020 thanks largely to the soft USD, however, on Monday, we saw price fall away. As we can see below, price has been holding this uptrend since November and so far the technical pattern has been strong.
We saw the Aussie push up to nearly the 0.7750 level, before making a double top and then dropping back under that 0.7700 region.
Similarly, the USD made a bit of a double bottom and has found a bit of support in the last week.
Why did risk assets give up their gains?
As we know, this is set to be one of the biggest weeks in US politics that we've seen. As we speak, US President Trump is at a rally in Georgia for the sates run-off elections. There are two seats that are on the line and so far the polls are showing things to be neck and neck. Should the Democrats win both seats, they would have an equal majority in the Senate and that means that any tied votes go to the vice president. If Biden and Harris do in fact take the Whitehouse, that would give the Democrats unlimited power, which markets know is a near-death sentence.
That said, we know that Congress meets on Wednesday the 6th of January to vote on the electoral college results and this will be a chance to finally hear all the claims of election fraud.
As such, it is hard to say what might lie ahead this week, but we should expect volatility and more buying in safe-havens. Markets don't like uncertainty and it is something that is only increasing by the day.