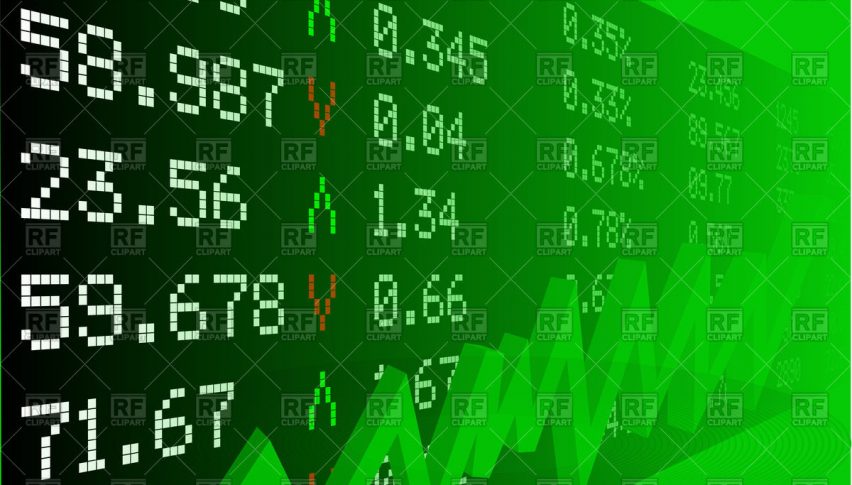 Powell Speaks, Greenback Breaks Out Vs The Majors
The Greenback is on the warpath today, posting big gains across the majors. The key movers have been the USD/CHF (+1.07%), EUR/USD (-0.79%), USD/JPY (+0.81%), and AUD/USD (-0.81%). As of now, the rise in U.S. Treasuries and a monotone Jerome Powell interview are being credited with the move.
At the Wall Street Journal Jobs Summit, Fed Chairman Jerome Powell talked a bit about the U.S. economy, monetary policy, and the Greenback. Here are a few of the highlights:
"We're still a long way from our goals of maximum employment and inflation averaging 2% over time."

The FED will maintain low interest rates and large asset purchases until "substantial further progress has been made toward employment and inflation goals."

Pertaining to recent spike in bond yields: "it was something that was notable and caught my attention."
All in all, it was more of the same out of Powell. Most members of the media are making a big deal that he didn't go into detail about the recent jump in U.S. Treasuries and what it could mean. Today, the U.S. 10-year T-note rose to 1.545%, the highest level since pre-pandemic 2020. Judging by this metric, Fed tightening may become a certainty to open 2022.
The Greenback has fared well following Powell's comments. Rates are up across the board, especially in the USD/CHF.
Greenback Breaks Out, USD/CHF Drives Toward 0.9300
In a Live Market Update from Monday, I outlined a short trade in the USD/CHF. It was an extremely close sell entry at 0.9194; ultimately, brokerage fills determined if this one was a winner or loser. However, since the pullback of 2 March, this market is up, up, and away.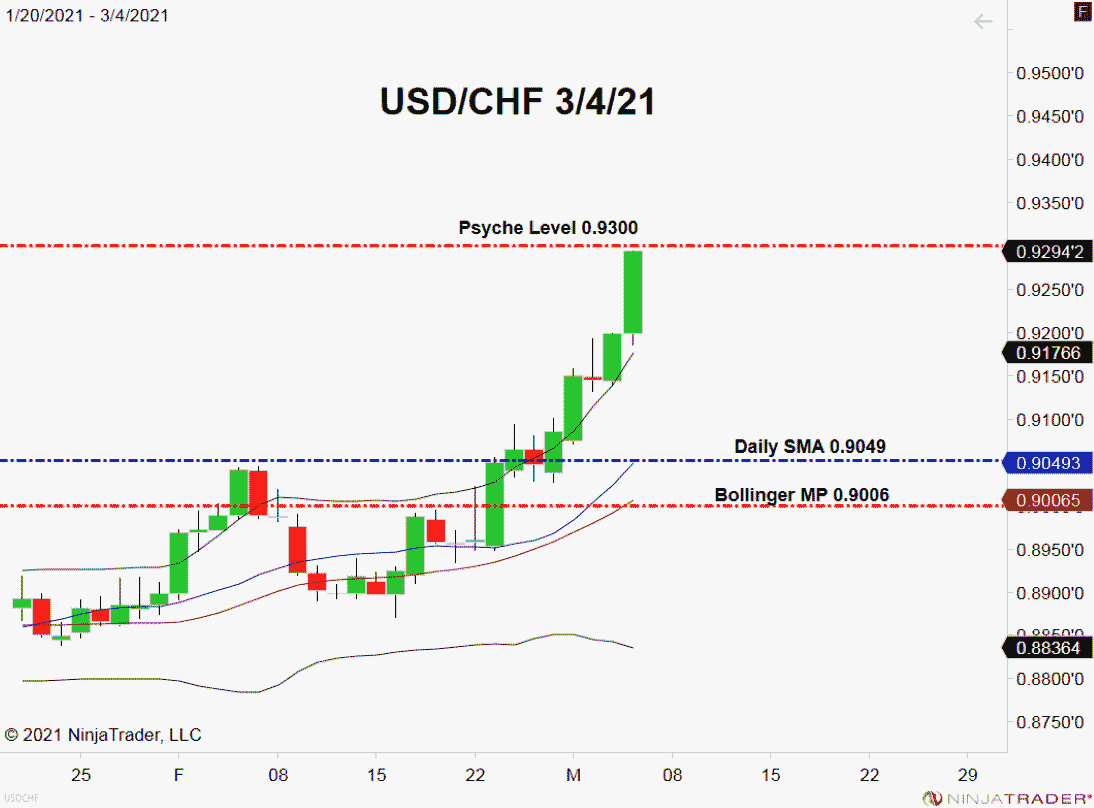 Overview: Does anyone really think that the Fed is going to raise rates anytime soon? No. But, they can't hold them at zero forever. Although the Fed remains ultra-dovish, it's beginning to look like a slight policy shift is on the way for the Greenback. Perhaps we will learn more at the March 16-17 FOMC Meeting.