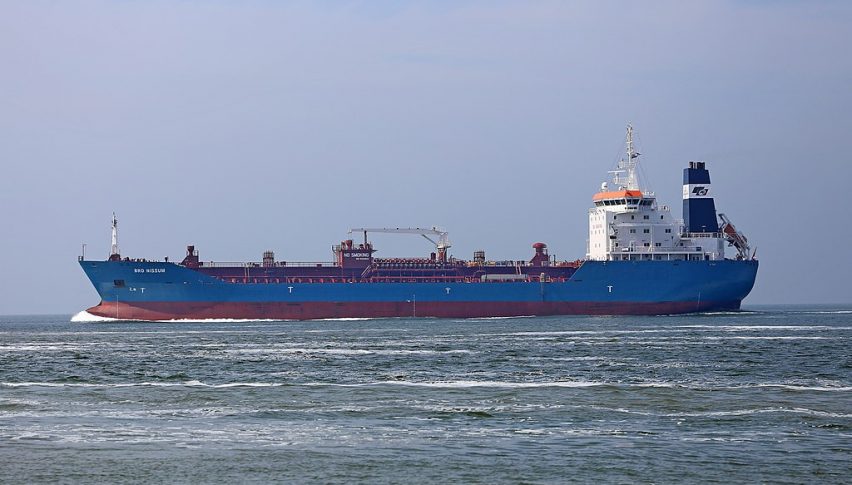 WTI Crude Oil Down 3.5% This Week, Worst Since March
WTI crude oil has been on the bear this week, with prices falling more than 3.5%. Today, CME September WTI futures are up modestly as energy traders are bidding the market ahead of the weekend break. Rollover between the August/September issue is nearly complete as the September contract is posting roughly a 3/1 volume advantage.
The big news this week was the OPEC+ compromise between the UAE and Saudi Arabia. Basically, it was a policy decision that will enable OPEC+ to bring added oil supplies to the global markets in the future. However, there are two other issues that have prompted the worst week for crude oil since March:
USD Rally:

It was a solid week for the USD as spiking inflation numbers suggested that the Fed may go hawkish sooner rather than later. The USD Index is poised to close the week above 92.50, which is a major uptick from last spring.

Delta Variant:

The COVID-19 Delta variant is garnering more and more media attention as the spread intensifies. The reinstitution of U.S. regional mask guidelines and angst over potential fall shutdowns is beginning to grip the markets. Only time will tell how the Biden administration reacts to the perceived threat. However, governments from Japan to the U.K. are already taking an aggressive stance toward Delta.
At the end of the day, a stronger USD and COVID-19 demand issues are extremely bearish market drivers for crude oil. If you're trading USOIL, WTI, or Brent futures, be sure to keep a close eye on these two underpinnings.
WTI Crude Oil Posts Worst Week Since March
Below is a look at the weekly USOIL chart. As you can see, the oil market is down big to open July. Nonetheless, prices remain above the 38% retracement level ($71.08) and a bullish bias is warranted.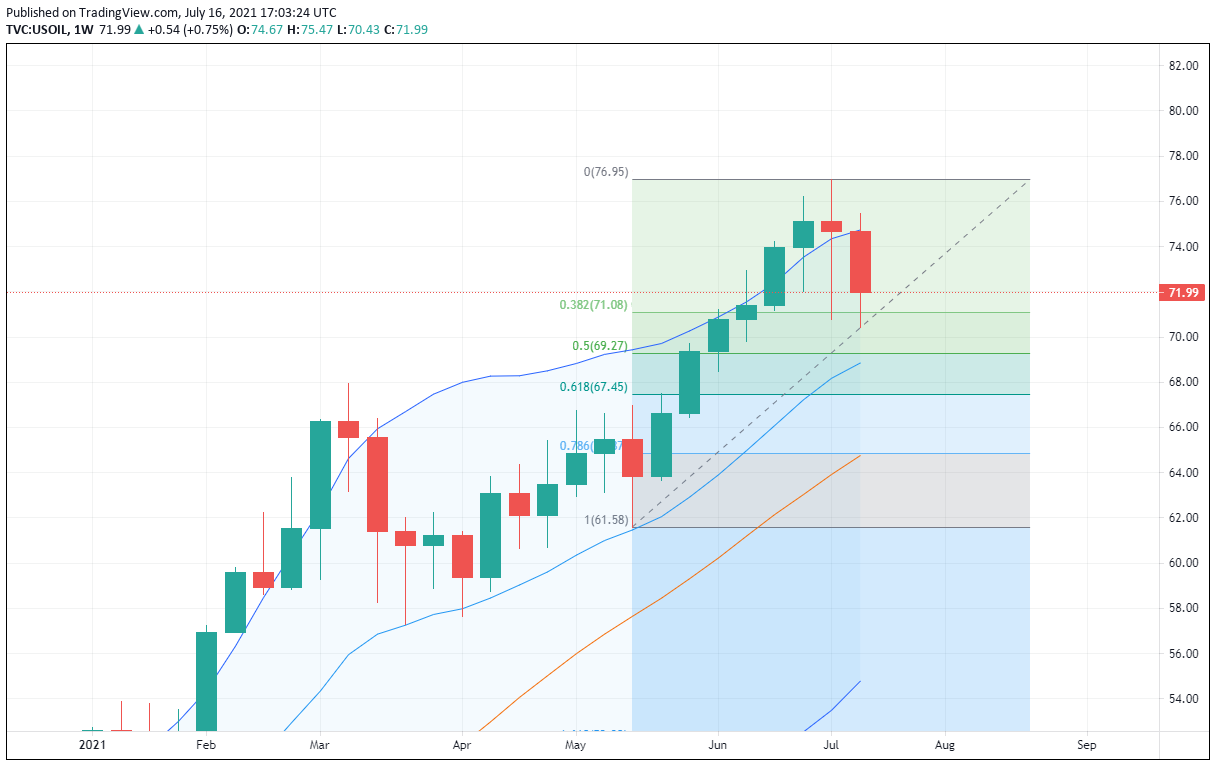 Overview: A few minutes ago, the Baker-Hughes Oil Rig Count was released to the public. The number came in at 380, up from 378 one week ago. So, U.S. producers continue to expand operations to capitalize on 2021's rally in crude oil pricing.
Right now, the key level for USOIL is $71.08. But, stay tuned. If next week opens negative, we'll get a shot at buying in at the Weekly SMA.