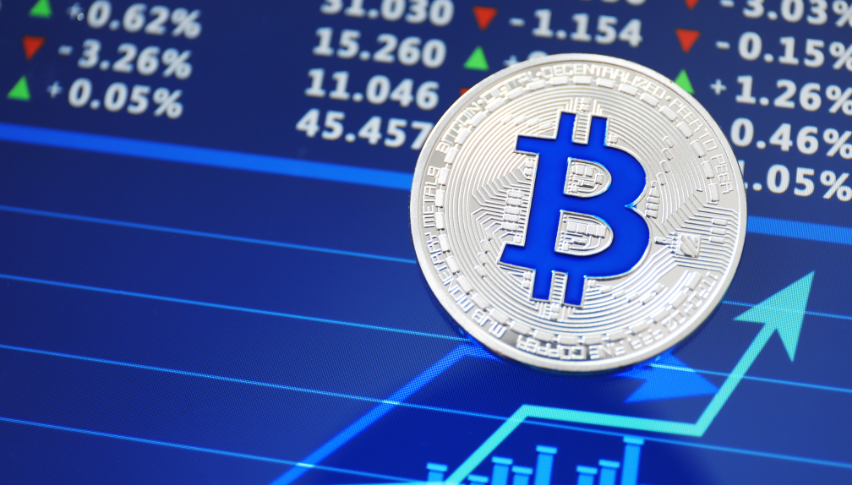 Cryptos Show Growing Bullish Momentum, as Bitcoin Keep Bouncing off Smaller MAs, Pulling the Market Up
Cryptocurrencies were feeling really down from the middle of May. They kept declining, making lower highs, and in some cases, they even made lower lows as well. Sellers were overwhelming buyers all the time, jumping in after every retrace higher and pushing them down again.
But, the situation might have changed now. Cryptos did a turnaround last Wednesday, after breaking some major support areas in the previous days. That was a bit of a surprise, since the bearish momentum was getting stronger during July and buyers were nowhere to be seen, until last week.
But, the reversal happened, and buyers seem to be in total control now. Looking at the BTC/USD H1 chart, we see that the price moved above all moving averages in this time-frame, without much resistance from them, and then kept pushing higher in stages.
Pullbacks lower have been very minimal, with the smaller moving averages providing support on the smaller charts. The 20 SMA (gray) and the 50 SMA (yellow) turned into support on the H1 chart, showing that buyers are not waiting for the price to retreat too much in Bitcoin and in cryptocurrencies in general.
Bitcoin Analysis – BTC/USD Chart H1 Timeframe
Bitcoin making new highs, as the 50 SMA keeps pushing it up on the H1 chart
The deepest retrace took place on Monday evening, but the 50 SMA (yellow) held as support on the H1 chart and the price bounced off of it. That moving average has been pushing BITCOIN higher on the hourly chart, and now the price has moved above Monday's highs.
So, the momentum has turned quite bullish in the past week, as buyers are not hesitating to jump after every small pullback down. RIPPLE coin made a break to the upside earlier today, while Bitcoin still has to push above the resistance zone, which stretches from $40,000 all the way to $43,000. But considering the buying pressure, I think that Bitcoin will be heading for $50,000 again soon.