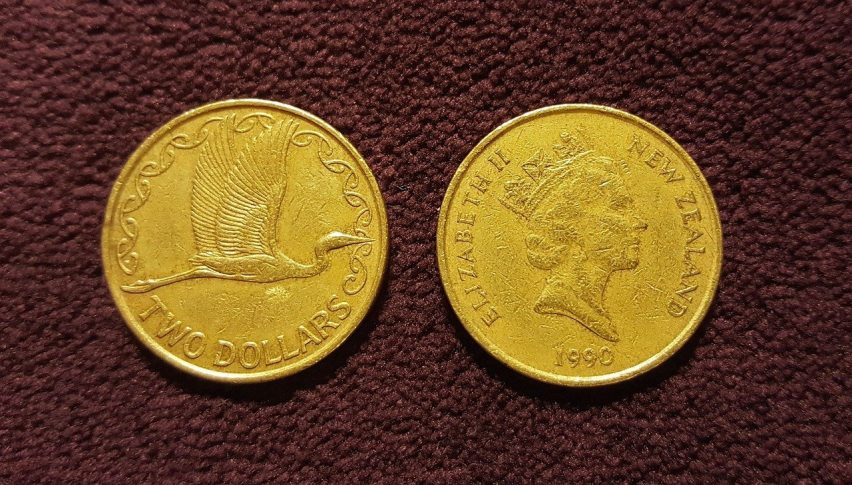 RBNZ Surprises Market by Keeping Interest Rates Steady as NZ Goes Into Lockdown
The Reserve Bank of New Zealand kept its interest rates steady at its latest meeting earlier today, exhibiting signs of lower confidence as the nation detected its first round of COVID-19 infections after six months. The RBNZ announced that interest rates will remain at a record low of 0.25%, going against economists' expectations for it to be the first leading central bank to raise rates to 0.5% this month.
New Zealand has gone into a sudden lockdown after detecting cases due to the highly contagious delta variant, tempering the hawkish tone among policymakers. According to a statement released by the RBNZ's MPC, "Today's decision was made in the context of the government's imposition of Level 4 COVID restrictions on activity across New Zealand."
Previous projections by the central bank had anticipated a rate hike to 0.5% by the end of 2021, which could go up to 1.5% by H2 2022 and even cross 2% by the end of 2023. Investors eagerly looked forward to RBNZ's meeting today, expecting it to be the first central bank among G10 nations to reverse its dovish mood which started due to the coronavirus pandemic over a year ago.
Following the release of this news, commodity currency NZD turned sharply bearish, trading under the key $0.70 level against the US dollar. The risk-sensitive currency was already trading under pressure owing to the market's risk-off mood as investors worry about the spike in COVID-19 cases worldwide and its potential impact on global economic recovery.