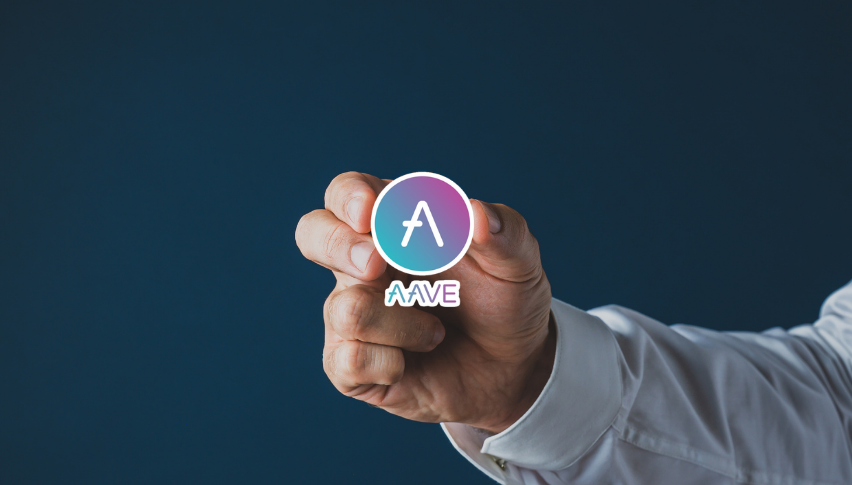 Aave (AAVE/USD) Faces a Litmus Test at 355, as TVL Falls. Next Support at 315
Posted Saturday, August 28, 2021 by
Eric Nkando
• 2 min read
The crypto token Aave ranks at the top of the DeFi leaderboard, with Total Value Locked (TVL) on the non-custodial protocol at $14.98 billion. The TVL is well above that of the second-placed InstaDApp at $11.47 billion. However, the value is a significant drop from the TVL of above $16 billion reached on August 21, 2021.
Since Aave's significant drop in TVL, the crypto token has been dropping lower. At the time of writing, AAVE/USD was trading at 359.05, which was down from a high of 421 on August 21. The crypto token has also dropped 11.64% in the last seven days, although it has recovered about 2.25% in the previous 24 hours.
Now, with the falling inflows into Aave, further downsides are likely if it breaches the minor support at 355. Technical indicators already indicate a bearish momentum.
AAVE/USD – A Technical Outlook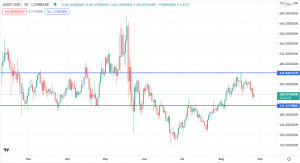 Aave Daily Chart Analysis
From the daily chart above, it can be seen that AAVE/USD is retreating, after hitting a major resistance at around 444 on August 16. Although the crypto token tried to pull back on August 18, it fell due to continuing outflows from the cryptocurrency.
Based on historical analyses, AAVE/USD has retreated back to the support of 315, after failing to break past the 444-resistance area. This occurred on March 10 and again on April 16. AAVE/USD has the potential to dive to the 315-support area if it breaks below the minor support at the 355 level.
AAVE/USD Trade Idea
I project that AAVE/USD will retreat back to the support zone at 315. I do not recommend buying at the 355 minor support as the crypto token has breached the level several times in the past. However, I consider 315 as an important area to consider a buy on the cryptocurrency, since prices have failed to break below it several times in the past.
Buy trades at the 315 level should target the major resistance at 444. However, it is important to monitor total inflows/outflows into Aave, as it has been shown to have a significant impact on its price. A further drop in TVL could expose the 315 support and open weaknesses on AAVE/USD, with lower support of around 220 as the next target. Happy trading!