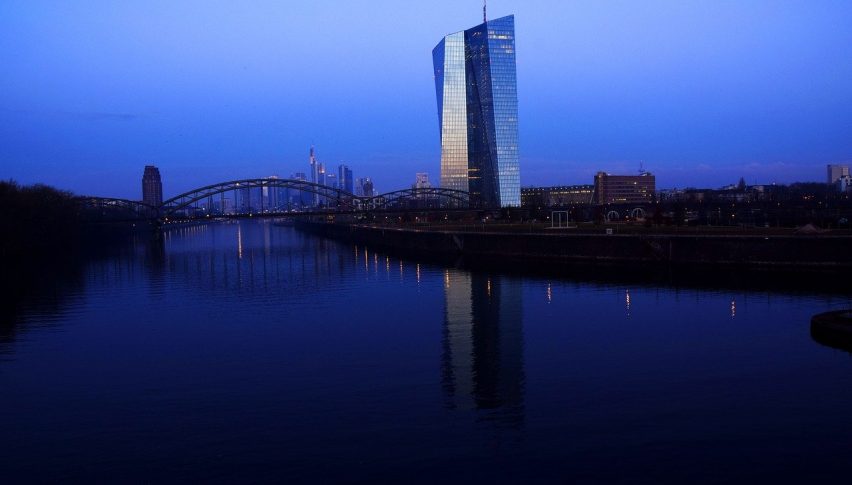 EUR/GBP Reverses Down, as ECB Confirms no Rate Hike Until Late
Inflation has been increasing in Europe, rising above 3% for the headline CPI (consumer price index) and to 1.9% for the core CPI YoY. But, the European Central Bank has been denying higher inflation for quite some time, by whatever means they can. This has been keeping the Euro down, and today, after two ECB members sounded dovish once again, as you can see below, the Euro has turned down again. We are short on EUR/GBP, which is well in profit now, and heading towards the take profit target. So, well done ECB.
EUR/GBP reversed down at the 20 SMA
Remarks by ECB policymaker and Bank of France governor Villeroy
Should get back to pre-pandemic levels of activity by year-end
Reaffirms earlier French economic growth forecast
French auto sector under-performing but other areas of the economy are doing well
No reason why the ECB should raise rates between now and the end of next year
We've heard this all before, but amid the energy crisis, inflation worries and supply bottlenecks, there is considerable uncertainty as we head towards year-end and a new year. If nothing else, this could slow the recovery process.
Remarks by ECB policymaker, Olli Rehn
Eurozone inflation is still mostly transitory
Some components are more persistent, in part, than previously thought
If elevated inflation lasts much longer, it is likely to have an effect on expectations
That's a somewhat softer stance but it reaffirms that policymakers can only do so much to fight against what they know is inevitable and undeniably the truth of the situation. The worst part is that they don't exactly have the tools to counteract the root of the problem. BOE governor Bailey's remarks last month still outline it perfectly:
Monetary policy cannot solve supply side shocks. Monetary policy cannot produce computer chips, it cannot produce wind, it cannot produce truck drivers.
Eurozone August construction Report
August construction output MoM -1.3%
September output was +0.1%
Construction output YoY -1.6% y/y
Output Yo +3.3%; revised to +3.5%
Supply and capacity constraints appear to be weighing on construction output, but that is to be expected, considering the PMI data much earlier on. This is a lagging release, so it isn't telling us anything new.