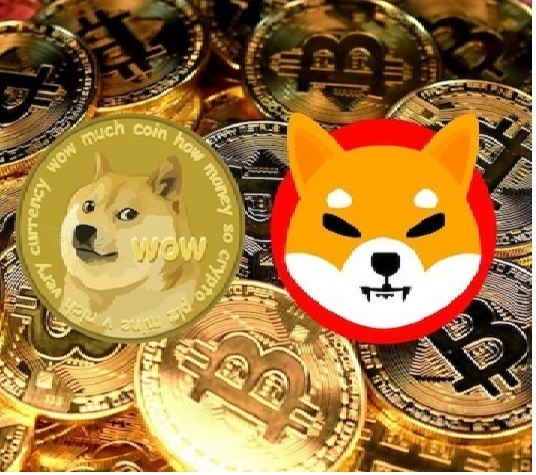 Shiba Inu Coin SHIB, Dogecoin Remain Asleep but Supported
After the bullish move in March and the reversal back down earlier this month, cryptocurrencies are starting to reverse higher again this week, with Bitcoin climbing above $42,000 as the sentiment in the crypto market improves. Although, meme coins such as Shiba Inu and Dogecoin haven't shown much bullish pressure as they continue to not show any signs of life since the sudden jump early this month in both coins, which was rejected by the 200 SMA.
Shiba Inu Daily Chart – Has the 50 SMA Turned Into Support?
The 200 SMA continues to provide resistance
Shiba Inu coin reversed lower after the surge in October last year, unable to hold the gains as the sentiment turned negative in the crypto market due to the global crackdown on cryptocurrencies. SHIB/USD kept moving lower on a constant downtrend, with moving averages acting as resistance on the daily chart during retraces. Although, Shiba hasn't made new lows since January.
It has attempted to turn bullish, with the last move coming from Robinhood listing the Shiba Inu coin on their commission-free investing app. Shiba jumped from close to $0.000020 where it has formed a support zone to almost $0.000030 where it met the 200 SMA (purple) which has acted as support before as well. Shiba Titans is partnering with Lamina Studio to build its own metaverse, which will probably have a positive effect on the demand for SHIB coins.
Dogecoin Daily Chart – The 200 SMA Acting as Resistance
Smaller MAs are support dogecoin after the rejection at the 200 SMA
Dogecoin hasn't shown much life since resuming the decline in November last year, as it kept making lower highs and lower lows. Moving averages have been resistance since then on the daily chart. The 200 SMA (purple) was the last one to atop the climb for DOGE/USD . Now the price is trading right below the 50 SMA at around $0.12, so let's see if DOGE/USD can push above it, although so far, the bullish momentum seems weak.
Yesterday we heard that Dogecoin transactions might soon be conducted offline via Elon Musk's Starlink technology. Elon Musk has also campaigned for McDonald's to start accepting Dogecoin but it hasn't happened so far. So, the price action for DOGE remains very slow.