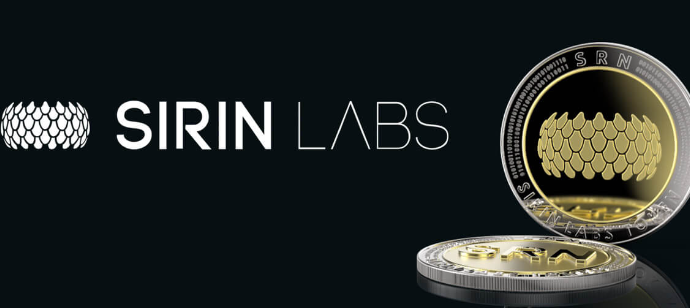 SIRIN LABS (SRN) Token Makes Huge Gains as Today's Top Earning Crypto
The minor crypto coin SIRIN LABS token (SRN) was considered bullish last week when it gained 3.36% against a market that was down 5.54% overall. Imagine how bullish it looks now as it gains 986.82% over the last 24 hours.
How SIRIN Compares to the Rest of the Market
This crypto shot up to $0.02165 (SRN/USD) today when it was at $0.001366 at about its lowest point yesterday. That's an incredible achievement, and it has a lot of investors wondering what is going on with this coin.
This is especially interesting since the remainder of the crypto market is trending bearish today, with losses of 2.53% for Bitcoin (BTC) and 3.34% for Ethereum (ETH).
That's just a couple of big players in the crypto market, but as you go down the list of cryptocurrency coins ranked from top to bottom, the numbers are pretty similar for a while. The vast majority of crypto tokens are down, though not by a lot- about 2-3% mostly. The gainers are few and far between, and they tend to be less than 1% on average.
In other words, the booming SRN rate has nothing to do with the wider market. However, there isn't any news out of the SIRIN LABS came today to suggest why the price may have skyrocketed like it has. Taking a look at the trade volume, we can see that it is very healthy for this crypto, as is to be expected. The trade volume is $3,106,894.00 over the last 24 hours, which is an increase of 35151.65%.
What to Expect from the SRN Rate
This kind of price spike is very unusual for SIRIN LABS. The crypto hasn't had a lot of activity lately, and then out of nowhere we see this massive spike. It could be a case of some crypto whale pushing the price up, which means that it could plummet well before the end of the day.
Investors should be wary of putting much or anything into this crypto just yet. Likely, the biggest profits will be from those who were already invested before the price hike.
SRN has been around since 2018, and this is the most activity we have seen from it in a long time. While this could spell the beginning of an active period in the crypto's life, it is more likely to be a curious blip on the radar, so exercise caution with this token.