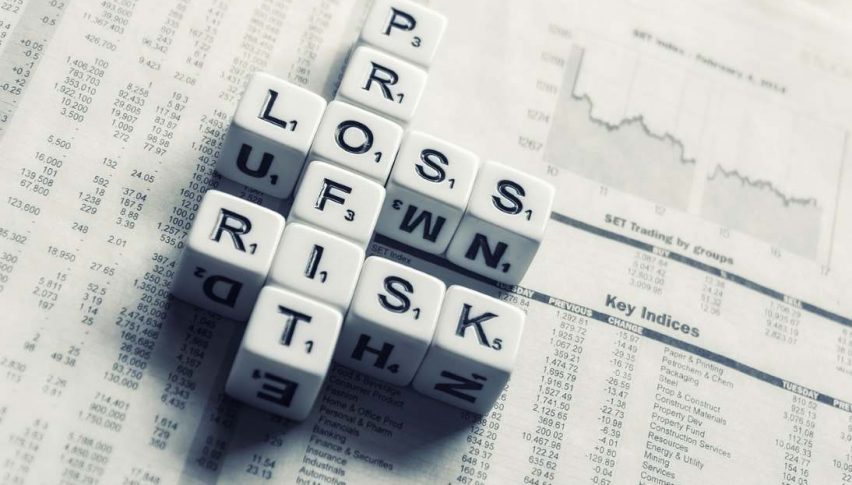 Forex Signals Brief for June 29: Sentiment Turns Off, Sending Risk Assets Down
Yesterday's Market Wrap
The risk sentiment turned bearish yesterday unexpectedly, with the USD rallying nearly 100 pips against most major currencies. Stock markets had a bullish run for several sessions but today they reversed lower as well, as markets were pricing in an aggressive tightening cycle from the ECB over the coming year and a steep rate hike path from the European Central Bank (ECB).
The European rate market has recently scaled back rate hike expectations but is still pricing in 150bps of hikes by year-end and 225bps hikes by this time next year according to MUFG Research, although the ECB president Lagarde said that hikes will be data-dependent.
Crude Oil didn't mind much though as it continued to climb for the third day in a row. A factor for Oil yesterday was what's happening in Ecuador. It's a 500k bpd producer but half of that is already offline due to widespread protests about rising costs of living. The government warned the people that Oil production may be halted if protests continue, so US WTI ended the day above $110.
The Data Agenda Today
Today started with retail sales from Australia and New Zealand, followed by consumer confidence numbers from Japan in the Asian session. The German and Spanish CPI (consume price index) inflation reports for June were released a while ago when the European session started, while the OPEC meeting is ongoing.
In the US session, the final revision of the US GDP for Q1 is expected to remain unchanged at -1.5% for Q1. In the evening central bankers are meeting in Lisbon and might make some interesting comments which might set markets in a direction for the remainder of the week.
Yesterday there was some nice price action in financial markets, but we got caught on the first bearish reversal, as the risk sentiment suddenly turned bearish. We lost three trades but won another two, particularly one in Ethereum, which gave us some nice profit.
USD/JPY – Keep Buying The Dips
We have had a strategy of buying the dips in this pair, which has proved to be quite successful. The last forex signals here we opened early in the morning yesterday as this pair was retracing down. Eventually, the price bounced back up as CPI inflation remained unchanged in Japan and we booked profit overnight.
USD/JPY – 240 minute chart
This pair has been on a bearish trend for more than a week and my colleague opened a sell forex signal yesterday as this air was retracing higher. But the retrace turned into a reversal as the USD turned bullish and we lost that trade, with the price climbing above the 50 SMA (yellow) on the H1 chart.
USD/CAD – 60 minute chart
Cryptocurrency Update
Cryptocurrencies were recovering for around a week since the small crash earlier this month, which sent BITCOIN below $20,000. But the retrace was coming to an end as cryptos were showing weakness. Yesterday, we saw an attempt from sellers after comments from SEC  chairman made some warning comments about this market.
Closing the ETHEREUM Signal
Ethereum has been on a steep downtrend since the beginning of April, with moving averages acting as resistance at the top side. In recent weeks the 20 SMA (gray) has been acting as resistance and yesterday we decided to take a shot at this digital currency, opening a sell signal, which we closed manually for a decent profit. There's still room to fall from what the daily chart is showing, so followers who haven't closed can let it run for as far at it has to.
ETH/USD Daily chart
 LTC/USDT Resuming the Downtrend
LTC/USDT  has been bearish since November last year, but since earlier this month we have seen a retrace higher, which is shown as bullish momentum on the H1 chart. In recent days the sentiment has turned bearish in the crypto market and as a result, this crypto pair has been declining. We opened a short term signal as the price was declining but there was a retreat higher before the decisive bearish move.
LTC/USDT – 60 minute chart
China's manufacturing and services are bouncing in expansion as the grand reopening goes underway, which will help improve risk sentiment
8 months ago