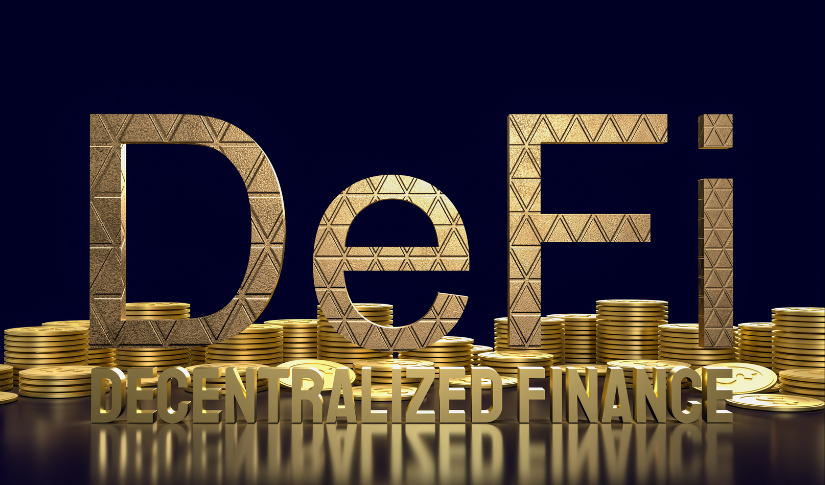 Here Are the Top 3 Defi Staking Platforms of 2023 Worth Investing
Posted Tuesday, February 14, 2023 by
Sophia Cruz
• 2 min read
The DeFi and the crypto staking platforms went through many storms in the last two years. So much worse in 2022 due to the constant fall of various markets and companies. And despite it, the industry is still growing more substantial, and more opportunities are still arising. 
Aiming for financial freedom through passive income can be difficult as there are lots of options to choose from and it can be risky too. You would really ask yourself about when, where, and how to start.
In this article, we'll show you the three leading DeFi staking platforms that have been proven to be reliable, innovative, and profitable in cryptocurrency with a wide range of opportunities in investing and meets the diverse needs of the DeFi community.
OKX
If you're looking to earn passive income from cryptocurrency holdings, this platform is the best pick. OKX is a leading global crypto exchange with over 20 million users and supports more than 340 cryptocurrencies and offers low trading fees.
With 8% APY staking rates, OKX gives users the chance to get more passive income by supporting popular tokens such as Shiba Inu, XRP, Dogecoins, etc. They also offer flash deals in which users can earn up to 15% APY on Bitcoin and Ethereum with no minimum deposit required. 
OKX Investors can trade, buy, stake, swap, and earn interest by accessing 'OKX Earn' — which is a one-stop-shop for dual investment, P2P lending, and staking. OKX Earn is built on the OKExChain which offers several DeFi products such as dApps and DEX.
Moreover, Tamadodge is now providing an initial exchange offering with OKX and became available on the platform after raising $19 million during its presale.
ShibaSwap
This popular meme coin has become successful over the past few years in providing passive income to investors through their SHIB tokens. 
Shiba Inu offers a maximum staking reward of 4.29% APY and fixed-term arrangements for locking in tokens for 30 – 120 days. The longer the token is locked, the more staking reward you get.
'ShibaSwap' is Shiba Inu's DeFi platform that supports decentralized exchange (DEX) and services that are income-generating in its ecosystem. It enables users to trade ERC-20-supported tokens with one another. At the same time, the DEX's most liquid tokens are Shiba Inu coins.
ShibaSwap includes functions such as yield farming, NFT, Burn portal, and liquidity pools. So if you're holding SHIB or other crypto coins, stake it as early as now to earn more passive income. 
Lido
When it comes to decentralized staking, Lido Finance comes first in line. This ETH-staking DeFi protocol allows users to be in control by providing a simple interface to stake their ETH tokens while keeping full custody and liquidity.
In addition, users will only be charged a fee of 10% from their staking rewards which the node operators and the protocol's treasury share between themselves. Every ETH gets distributed across its validator nodes making it secure for investors who are new to staking.
Lido gets to keep its spot as the leading project by having a 16.77% market share of the $47.2 billion crypto assets locked on various DeFi protocols. And as of this writing, Lido's total value locked has already exceeded its value prior to the FTX collapse.