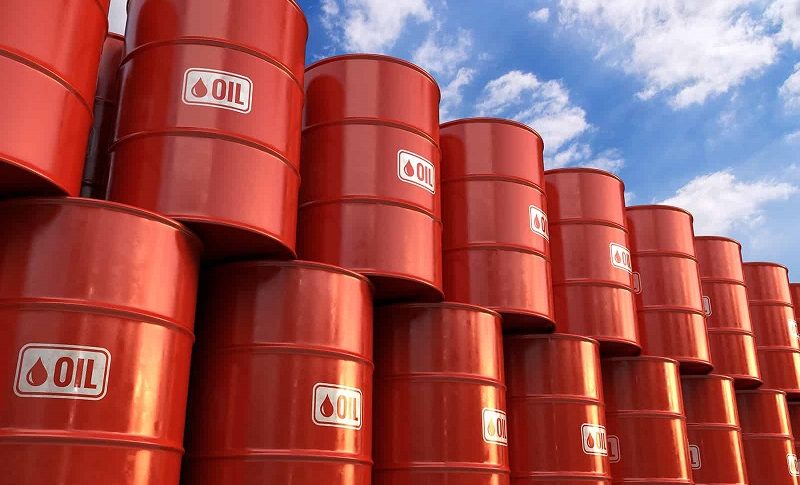 Oil Remains Supported Despite Huge EIA Inventories Buildup and USD Comeback
US crude oil futures settled at $78.5os yesterday after an up-and-down -$0.47 or -0.59% with the high at $79.15 for the day while the low was $77.25. We saw a dip in the Asian session but the price stalled near the 200 SMA on the hourly chart. But, the bearish momentum could not be sustained, and the price rebounded.
On the daily chart below, the retreat stopped right at the 50 SMA (yellow) which has turned into support now. That's a bullish signal and the fact that the last two daily candlesticks have closed as pins, which are bullish continuation signal.
Crude Oil Daily Chart – The 50 SMA Acting As Support
US WTI Oil is sticking to the top of the range

So, these are all bullish signals, which point to further gains if buyers manage to push the price above the 100 daily SMA (green). Yesterday the US retail sales report showed a 3% jump in January which was more than expected and the USD resumed the bullish momentum, but that didn't deter buyers in Oil.
OPEC slightly lifted the global Oil demand forecast for this year while trimming supply. On top of that, the US EIA inventories showed a massive buildup, which should have sent Oil crashng usually. But, buyers didn't blink once again, although that buildup was hinted at by the API report on Tuesday.
EIA Crude Oil Inventories for the Week
Crude oil inventories +16,283K vs +1,166K expected
Prior week buildup was +2,423K
Gasoline +2,317K vs +1543K
Distillates -1,285K vs +447K
Refinery utilization -1.4% vs +0.3% expected
Oil is down about 30-cents on the headline. That's a gigantic build. It's not entirely shocking as the API data late yesterday also showed a large build, but not that large. US commercial inventories have risen 50.75 million barrels so far this year. This is was the fourth-largest build ever and the third largest was last month.
API Private Crude Inventories:
Crude +10,507K
Gasoline +846K
Distillates +1,728K