EUR/CHF Signal Looks Stuck Between Moving Averages
Yesterday we opened a buy forex signal in EUR/USD during the afternoon dive, which came after the initial 40 pip surge. The 1.0700-10 formed some sort of resistance yesterday, before the surge and after the dive.
So, we decided to take that trade. Chart indicators were oversold on the H1 chart and the 50 simple moving average in yellow was providing support.
Besides that, I heard rumours the SNB (Swiss national Bank) was buying all the way from the 1.06 lows, hence the relentless uptrend in late last week.
We bought this forex pair last evening, but the 1.07 level wasn´t as strong as we first thought. The price cut through it like knife through butter this morning, but the 100 SMA in green stuck its feet on the ground at 1.0680-90 and discouraged the sellers. 
Let´s hope the yellow MA will be the first to go
But, the 50 SMA in yellow is doing the same thing on the top side right now. It´s keeping buyers in check, so the price is stuck between these two moving averages now. I still favour the upside since we finally moved above the 1.0680 level and the price action is telling us that the momentum is up at the moment.
The daily chart is overbought and the H4 chart is oversold, which makes the bigger picture a bit confusing, but this pair doesn´t really care about long term charts, it usually follows the momentum.
By the way, we still have the long term signal which we opened around these levels a few weeks ago, but as the comment says, it´s going to take some time, so just forget about that one for a while.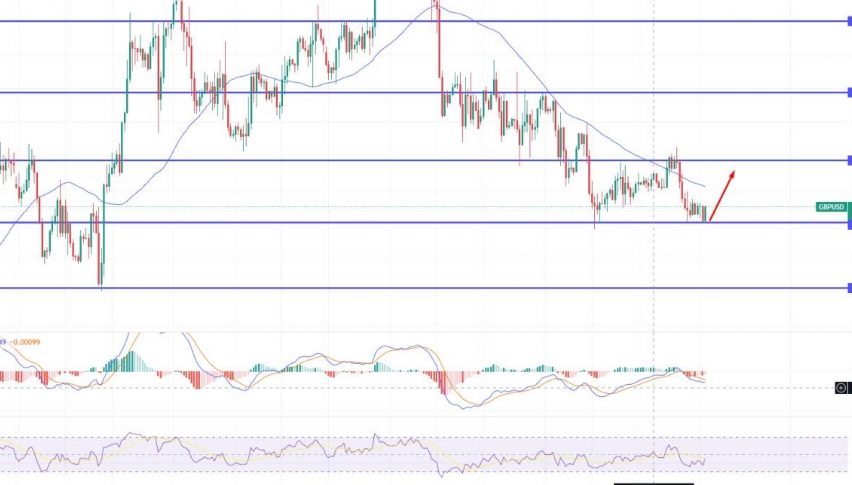 9 months ago