There have been quite a few forex events going on in the last 12-14 hours. It started with the FED last evening, followed by Dutch elections, the Australian employment report, the BOJ (Bank of Japan) rate decision, and now the SNB (Swiss national Bank).
We have two forex signals in EUR/CHF, so I think it would be more interesting for us if we started with the Swiss and their damn Franc.
EUR/CHF jumped last evening after the FED hiked the interest rates, but at the same time, the Dutch exit polls were coming out, clearly in favour of the pro-EU candidate.
So, it´s not really clear if it was the FED or the Dutch who sent this pair about 40 pips higher, but it wasn´t enough for our forex signal. It missed take profit by a few mere pips and it reversed back down.
Only a while ago, the SNB held their monthly meeting, but nothing big was expected and nothing impressive happened. They left the deposit rates unchanged at -0.75% and LIBOR at -0.25% for the lower target and -1.25% for the upper target.  
The CPI (consumer price index) forecast for this year was revised considerably higher, but no impact on the Swissy. So, thank you for nothing SNB. Let´s hope they surprise us with another intervention in the forex market.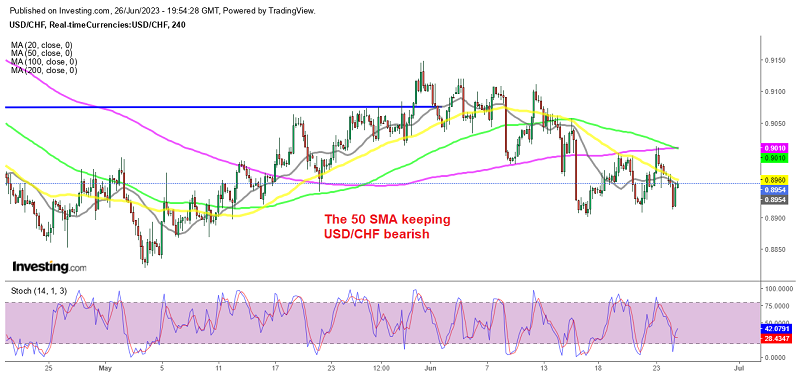 3 months ago
The FED kept interest rates on hold yesterday, but the USD rallied on more hikes to come and higher-for-longer policy
3 months ago