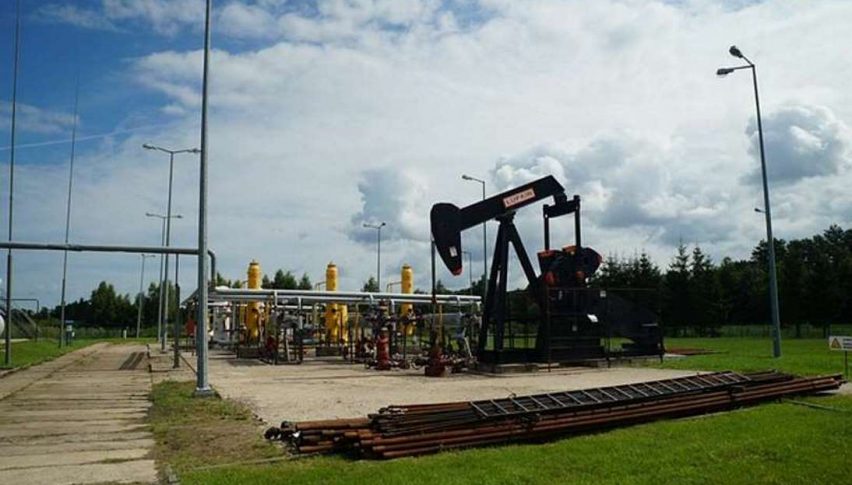 Crude Oil Inventories In, Price Action Mixed
The weekly crude oil inventory cycle has been completed, and yet again the results are mixed. Traders have gone long the WTI market since the EIA release, with prices pushing north of $68.00. Where is this market headed in the short-term? Let's break down the fundamentals and technicals and see if we can spot a trade or two.
The Inventories Are In
Memorial Day threw a curveball at oil traders, delaying the release of inventories reports by one day each. In the last hour, the EIA inventories report came out closing the abbreviated week's cycle. Here are the hard numbers:
API Crude Oil Stocks came in at +1.001 million barrels, up from the previous release of -1.300 million.

EIA Crude Oil Stocks came in at -4.200 million barrels, beneath projections of -1.200 million.
Last week's surplus in the EIA report gave many institutional players a reason to exit their long positions ahead of the holiday weekend. The result was a dramatic Friday sell-off in WTI crude oil futures.
This week's numbers paint a much different picture. Taken with comments out of OPEC stating that production is not going to resume in the near future, the EIA draw will likely bring bulls back to the crude markets. Another active Friday session is possible ahead of the weekend close.
WTI Crude Oil Technicals
In a live market update from yesterday, I outlined a trading plan to short July WTI crude oil futures. The plan was a success, producing a quick 12 or 25 ticks depending upon which management strategy was put into play.
Overview: Unfortunately, today has brought us a mishmash of action. An early sell-off has given way to a fading post-news rally. Where this market closes for the session is anyone's guess.
Keep a close eye on today's close. If price settles within Wednesday's range, then it is possible to see a breakout and trending WTI market on Friday.