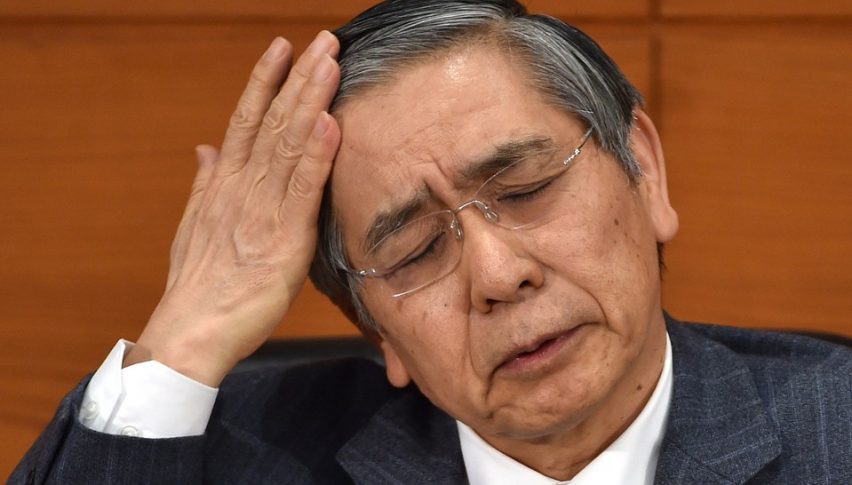 Risk on After BOJ Vows to Stay Dovish for As Long As It Takes
This is a central bank week. Later on during the week, we have the Bank of England, which is expected to hike the interest rates for the first time in a very very long time, and the FED, which is expected to keep interest rates on hold after raising them a few times already in the past several months.
But before that, it's the turn for Bank of Japan to have its say on the markets. The meeting was this morning and they kept interest rates unchanged as anticipated. In fact, they committed to staying dovish for as long as it takes, unlike other major central banks which have begun the tightening cycle already.
Kuroda Sounds Dovish
The BOJ chairman Kuroda held a press conference as well and from what I heard, it sounded pretty dovish to me. Kuroda said that the BOJ has strengthened its commitment to reaching the price target with the forward guidance.
The target stands at 2% regarding inflation, but Kuroda added that they have no specific time for hitting that target, meaning that they will keep the accommodative monetary policy for as long as it takes, which might be forever because inflation is pretty low in Japan and it is not really moving. Kuroda reinforced this view when he said that the forward guidance means keeping interest rates low for an extended period of time, so forever it is then.
The Effect on Forex
What this means for the forex market is that a major central bank will continue to be dovish and keep pumping easy money into financial markets, hence the improved sentiment this morning. USD/JPY trembled for a moment and the price got pretty close to our take profit target, but then surged higher, so farewell USD/JPY signal. The other risk currencies are also moving higher against the Buck, so the risk sentiment is on during the European session.