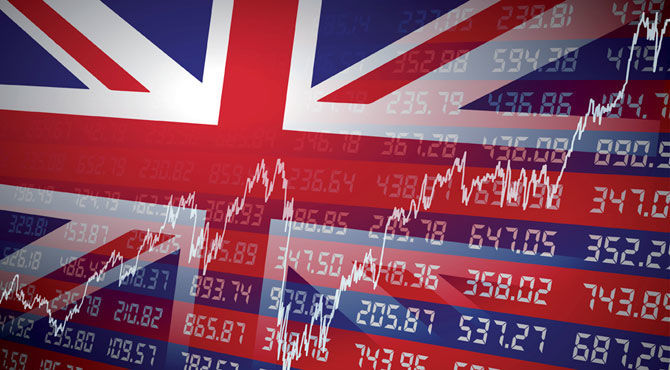 Forex Trade Setups & Economic Events Outlook, Dec 11 – Brexit Parliamentary Delays!
Posted Tuesday, December 11, 2018 by
Arslan Butt
• 2 min read
Recalling FX Leaders' Dec 10 Morning Brief, investors were looking to trade the UK Parliamentary vote on the Brexit agreement. But it's not there anymore. The British Prime Minister Theresa May has called off Tuesday's crucial vote on her Brexit deal in order to buy some time to make changes in the deal.
It's sort of disappointing for those who were looking to capture quick trades on the vote. But don't worry, we still have opportunities to trade today. Check out the GBP/USD trade setup and economic events worth trading today
Major Economic Events Today
The British Pound weakened after Theresa May called off voting just one day before the Parliamentary votes. According to May, the deal "would be rejected by a significant margin" if MPs voted on it. This probably would have caused more uncertainty and sell-off in GBP than the current scenario.
However, the market is still surrounded by an immense amount of uncertainty, keeping the Sterling on its toes. The delay in Parliamentary votes has prompted anger among MPs as their side complaining that the government had withheld their right to have any say in the move.
GBP – Average Earnings Index 3m/y
It's a leading indicator of consumer inflation and shows a change in price for businesses and the government pay for labor, including bonuses. Put simply, when businesses pay more for labor the higher costs are usually passed on to the consumer which leads to inflation.
The UK's Office for National Statistics reported 3% average earnings in November and the same figure is expected this month.
GBP – Unemployment Report
The UK's unemployment rate is expected to remain steady at 4.1% vs. 4.1% in the previous month. Now here's the thing – the neutral data may drive a slightly bullish trend in the Sterling as investors are likely to take it as a success of the economy which is suffering due to the ongoing Brexit matter.
Anyway, both figures are releasing at 9:30 (GMT) today.
EUR – German ZEW Economic Sentiment
Fellows, it's a survey of about 300 German institutional investors and analysts which asks respondents to rate the relative 6-month economic outlook for Germany.
The data is due 10:00 (GMT), but I'm afraid it's doesn't look good for the Euro. Economists are expecting another drop of -25 which is lower than the previous -24.1 figure. The single currency Euro can trade under pressure today.
USD – PPI m/m
The Bureau of Labor Statistics will be releasing the PPI m/m report during the New York session at 13:30 (GMT). The data is important as when producers charge more for goods and services, the higher costs are usually passed on to the consumer.
The figure can give us clues about the US CPI report which is due on Wednesday. Economist forecast is negative as they expect PPI to drop from 0.6% to 0.1%.
GBP/USD – Triangle Breakout, Brace yourself for Retracement
The cable dropped more than 200 pips to place a low at $1.2506, but it has formed a doji candle right after a strong bearish candle. Here, the doji candle has two meanings. Either sellers are exhausted and bulls are looming around $1.2550 or the sellers are taking a breath before placing more bets on the GBP/USD.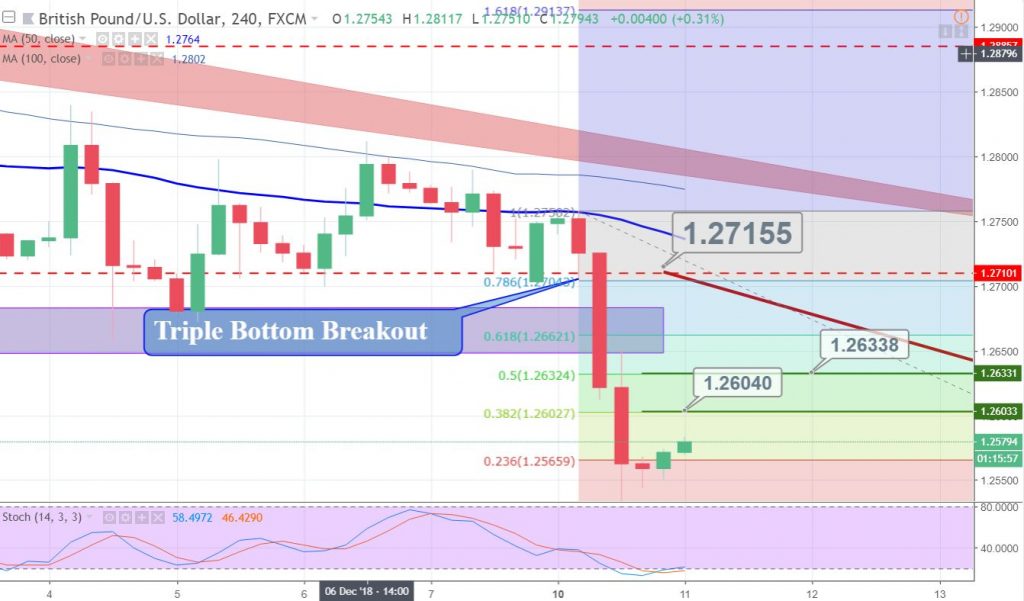 Support Resistance
1.2458 1.2711
1.2356 1.2862
1.2103 1.3115
Key Trading Level: 1.2609
In both cases, we have an opportunity to capture a quick buying trade above $1.2550 with a target at 38.2% retracement level of $1.2604. On the flip side, selling is preferred below $1.2375 today.
Good luck and stay tuned for the latest updates