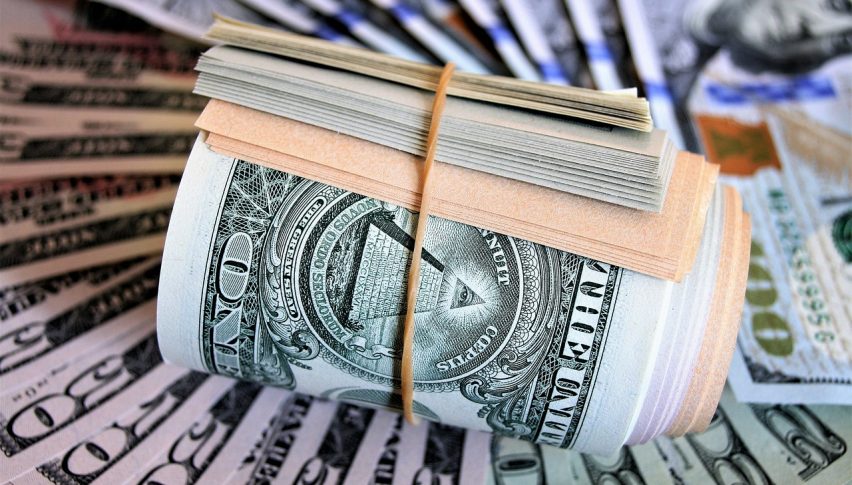 USD Index On The Ropes, FED On Deck
Posted Wednesday, December 19, 2018 by
Shain Vernier
• 2 min read
Today's pre-Fed session has been a trying one for March USD Index futures. Rates have fallen beneath daily support for the second time in as many sessions. Losses vs the Euro, British pound sterling, and Australian dollar have highlighted the action for the Greenback.
Even though all eyes are on the FED, there were a few secondary economic metrics facing the USD released earlier today. MBA Mortgage Applications (Dec. 14) came in dreadfully low at -5.8%, well beneath the previous release of 1.6%. Conversely, Existing Home Sales (MoM, Nov.) posted gains of 1.9%, outperforming expectations of -0.6%. While home sales are up, the pool of potential buyers is dropping dramatically. This is an indication that banks are tightening up their belts and locking down lending practices.
The term "dovish hike" is hitting the major media outlets with frequency as the day wears on. While FED Chairman Jerome Powell is scheduled to boost the Federal Funds Rate by ¼ point, the verbiage surrounding the move is expected to be dovish. Be on the lookout for Powell to revisit the idea of "flexible policy" moving forward and walk back hawkish terminology from the September meeting.
USD Index Technicals
The price action for March USD Index futures has been chaotic over the past 24 hours. Today's trade has been decisively bearish ― a strong signal that markets are anticipating a "dovish hike" from Powell.
Overview: By far, today's FED Announcements are going to be some of the most watched in recent history. Powell's actions and comments will set the stage for 2019, a year in which the FED and FOMC were expected to remain hawkish. If current market sentiment is correct, he will spend the afternoon backing off of Q3's aggressive tone.
At the moment, monetary policy experts are predicting the FED to raise rates today and then stand pat until at least the end of Q1 2019. If this concept is not reinforced by today's commentary, and Powell comes off unduly hawkish, then look for a major bullish bump in the USD Index by Friday's closing bell.