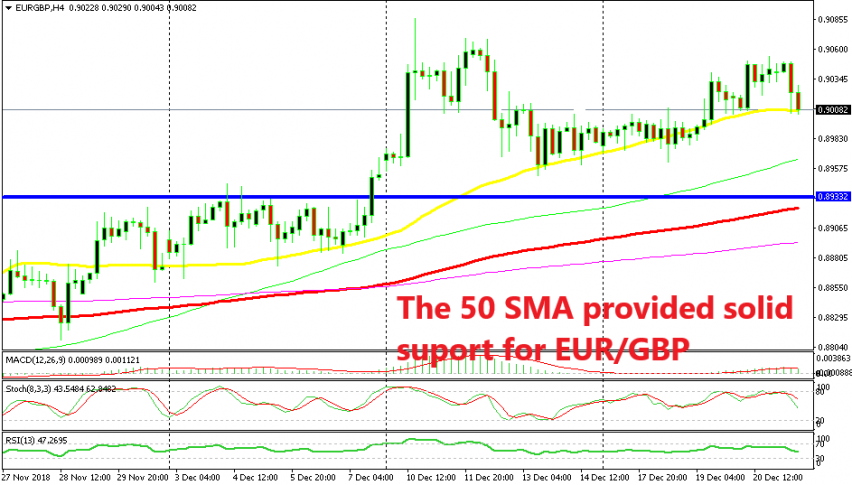 A Quick Straightforward Trade in EUR/GBP
We opened a buy forex signal in EUR/GBP earlier today. I though that signal was going to last longer, but it didn't last much as the price action increased in forex pairs after the US and Canadian GDP reports were released about two hours ago.
This pair has been trading on a bullish trend for quite some time, although it reversed lower during the European session as the Euro started to decline. We waitied until the stochastic indicator became nearly oversold on the H4 chart and then decided to go long since the 50 SMA (yellow) was providing support once again. This moving average was providing resistance a few weeks ago but it turned into support after it was broken and has been a solid support indicator in the last three weeks.
The H1 chart was oversold already
If we switch to the H1 chart, we see that it was the 100 simple MA (green) which was providing support to this pair during that time. The 100 smooth MA (red) has been the ultimate support indicator for EUR/GBP since late last week, but this week the sellers didn't have enough strength to push down to the 100 smooth MA.
So, the 100 simple MA was doing that job. That was another sign to go long since sellers were losing strength. Stochastic was already oversold here so the bearish retrace was complete on this chart. We went long and we closed the signal manually at the 50 SMA (yellow) since it was providing resistance on the top side to this pair.