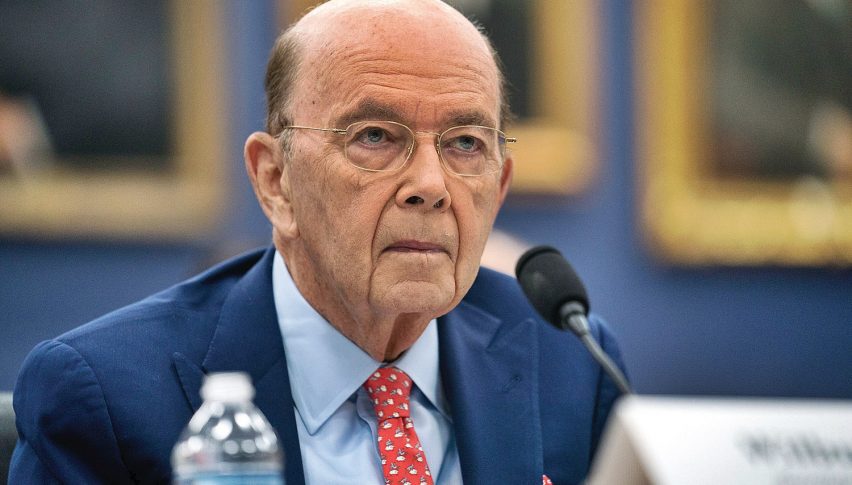 USD Weakens As US Commerce Secretary's Gets Cold Feet on China-US Talks
Just as the European Central Bank president Mario Draghi was holding the usual press conference after the interest rate decision, the US Secretary of Commerce Wilbur Ross was speaking at the other side of the pond. Well, he didn't sound to optimistic about the trade talks that have been ongoing between China and the US. Here are his comments listed below:
US and China are miles and miles away from a trade resolution
Too early to judge where US and China talks are headed
the loss of paychecks from shutdown is like a guaranteed loan from the US
Those effected can get low rate bridge loans
There is a fair chance we eventually get to a deal
I do believe US and China both want a deal
People shouldn't think next week will be the solution to all the problems in the world
We have had shutdowns before
Shutdown is talking about 800K workers is 1/3 of a percent of the GDP
The obligations are federally guaranteed. There is no known reason people can't get a loan.
Structural reforms are the hard thing with China.
We heard rumours from the Financial Times a few days ago suggesting that trade talks between the US and China have been disrupted. The Chinese officials denied those rumours this morning which improved the market sentiment, but now we see Ross confirm those rumours.
The USD has turned bearish in the last two hours as these comments weight on the Buck. Even EUR/USD is climbing higher now despite Mario Draghi accepting that the risks to the downside have increased for the Eurozone economy. But, talks will continue in the US, so let's not get too carried away right now.