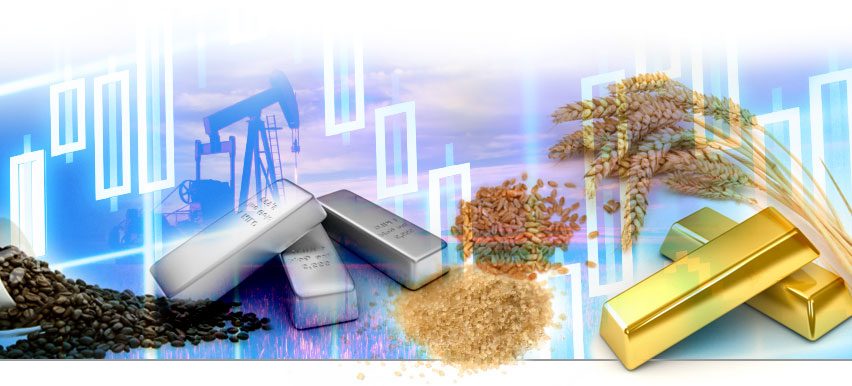 US Session Forex Brief, Feb 15 – Commodity Dollars Rebound as Sentiment Improves
The market sentiment seems to have turned positive again today on some positive tones from the US-China trade meeting in Beijing. Apparently, both sides reached a consensus on some important issues. The two teams discussed topics which include non-tariff barriers, services, agriculture, trade balance, technology transfer and IP protection. They are working towards a memorandum of understanding in order to seal a trade deal next month when the two Presidents meet.
That has helped the stock markets which have been climbing higher during the European session after the bearish pullback we saw yesterday. All indices are on a bullish move now and they are threatening to break recent highs. Although, the commodity Dollars have benefited the most since they would be the hardest hit in an ongoing trade war between US and China. NZD/USD has climbed around 50 pips while the Aussie found itself 30 pips higher from the lows in the Asian session.
The Euro is not benefiting from the improved risk sentiment. The inflation outlook for the Eurozone looks bleak with 5-year swap forward nearing 1.4%, which is a long way from the 2% target that the ECB has set. Besides that, Europe faces some increased political risks as the Brexit uncertainty continues while elections for the European Parliament approach. We heard an Italian lawmaker say earlier today that if the situation in the EU doesn't change after the elections, Italy will have to leave the EU.
As a result, EUR/USD continues to slide lower and it has made some new lows for 2019 just now. Now, this pair is heading towards last year's lows at 1.1215. The GBP tried to turn bullish earlier this morning as the sentiment improved after the UK retail sales report for January which was pretty impressive, but that doesn't change anything regarding Brexit and, as a result, the GBP has turned bearish again in the last few hours.
Spanish CPI Inflation – Just like in the whole of the Eurozone, inflation is sliding lower in Spain and today's report showed a 1.3% decline in January. That's pretty huge. Core CPI declined even more by 1.5%  last month, although the YoY core CPI came at 0.8%. That started to hurt the sentiment towards the Euro this morning.
New Elections Coming Up in Spain – The Spanish Prime Minister Pedro Sanchez called for new general elections on April 28. His budget was voted down earlier this week and the unrest has increased in Spain over the last couple of years in the face of higher immigration into Europe which has taken the path through Spain now that the Balkans and Italy closed off their routes. So, we'll see how the next government will look like, but that's yet another factor which could hurt the Euro and the stock markets.
Theresa May's Defeat Yesterday Wasn't a Disaster for Leadsom – This was the headline comment from the House of Commons leaded Andrea Leadsom. She added that PM May will continue to seek changes to the backstop. It would not make sense for the EU to refuse to negotiate and the EU does know what UK wants on Irish backstop. The government is to keep a no-deal Brexit outcome on the table. After the vote down, PM May has one less card in her hand to play against the EU now.
UK Retail Sales – Retail sales jumped by 1.0% in January against 0.2% expected. That was a bit of a relief after the 0.9% we saw in December. Core retail sales jumped 1.2% higher, taking the YoY number to 4.1% from 2.6% previously, which was now revised higher to 2.9%.
Eurozone Trade Balance – The trade balance in the Eurozone came slightly lower than expected, at €15.6 billion against €15.7 billion expected. Last month's figure was revised higher though to €15.8 billion from €15.1 billion previously. Non-seasonally adjusted trade balance came at €17 billion, down from €19 billion last month.
Ireland on Brexit – Irish PM Leo Vadarkar commented earlier today saying that an extension to Article 50 is not inevitable but it's certainly possible. He apparently told Angela Merkel that a no deal Brexit border is not acceptable from Ireland and that there would never be a border between Ireland and the EU.
Italy's Borghi Threatening to Leave the EU – The Italian lawmaker Claudio Borghi commented a while ago that this year's elections for the European Parliament are the last chance to change the EU, otherwise Italy will have to leave the Union. Mind you, he is a known Euro-skeptic and has made such comments before, but the situation has precipitated across Europe now, so these threats look more convincing now.
The US Session
Chinese President Li Speaking on US-China Trade Negotiations – China's President Xi gave a speech earlier today saying that he hopes the US and China can strengthen communication and control disputes and that both sides can reach a mutually beneficial agreement. We made new progress in important issues during trade talks, reaching important step-by-step progress in latest trade talks. China is willing to solve economic and trade dispute with US via cooperation. Trade talks will continue in Washington next week so we'll see how they will end, but so far it looks promising.
US Sanders on Trade Negotiations – The White House press Secretary also spoke earlier on this issue saying that both sides made progress in talks. US and China agreed to work towards memorandum of understanding, and detailed and intensive discussions led to progress between the two parties. The US is focused on technology transfer, currency in talks with China.
US Empire Manufacturing Index – This index has been on a declining trend for months and in January it dived to 3.9 points which is the lowest in a long time. Although, a reversal higher was expected today and the number for February came at 8.8 points, beating expectations of 7.1 points. The details of the report were sort of mixed as employment came at 4.1 points versus 7.4 last month. Average workweek were at 2.5 versus 6.8 last month, new orders at 7.5 points against 3.5 in January and prices paid came at 27.1 points versus 35.9 last month.
US Industrial Production – The industrial production for December was revised lower today from 0.3% to just 0.1%, although it has been positive since May. The report for January was expected at 0.1% again today, but it turned negative coming at 0.6% which is a major decline.
US Prelim UoM Consumer Sentiment – The prelim consumer sentiment indicator from the University of Michigan has been declining for months and last time it fell to 90.7 points, which was revised higher today to 91.2 points. Today's report is expected to show a turnaround and this indicator is expected to grow to 93.3 points.
Trades in Sight
The trend has been bearish for more than 2 weeks
Fundamentals point down
The 100 and 20 SMAs are providing support
Moving averages are still keeping the buyers in check
Our sell forex signal which we opened yesterday closed in profit a while ago as this pair made a decent bearish move today. Although, the 0.6% decline in the US industrial production that was published just now sent this pair higher to 1.1280s. That's where we find the 20 SMA (grey), the 50 SMA (yellow) and the 100 SMA (green). They are all providing resistance and have been pushing this pair lower during the last two weeks, so this looks like another good opportunity to go short on EUR/USD.
In Conclusion
Th US Dollar was on a bullish move today, but the decline in the industrial production for January sent the Buck around 40 pips lower. The US UoM consumer confidence report is due to be released in a few minutes and that might put the USD back on the bullish trend if it comes positive, or it might the Buck even lower. We will cover that event on our forex calendar, so make sure to check out that section for live coverage.