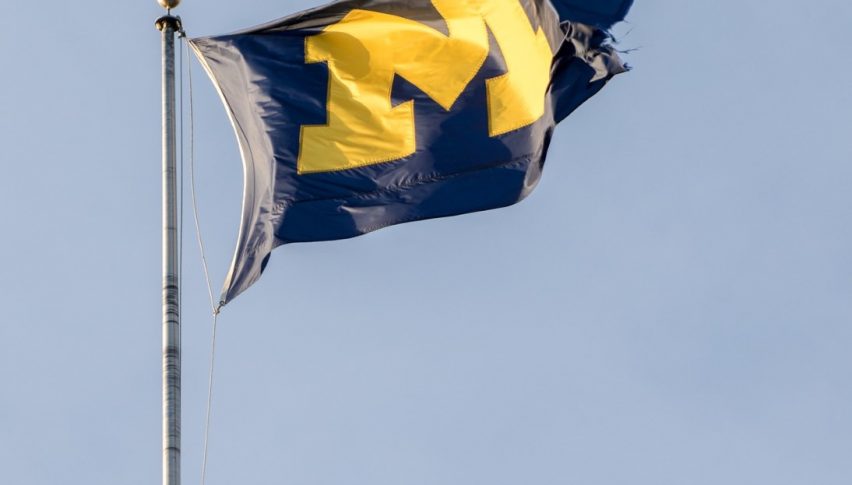 UM Consumer Sentiment Index Spikes
Earlier in the session, the University of Michigan (UM) Consumer Sentiment Index for April was released to the public. The figure came in at 97.2, above expectations (97.0) and the previous release (96.9).
While the report beat projections and March's number, it is receiving fairly dismal media coverage. Mainstream outlets are painting it as being ominous in comparison to early 2019 levels. In addition, today's increasing consumer spending numbers are being touted as "offsetting" this morning's positive U.S. GDP report. So, what gives?
How Can Today's UM Consumer Sentiment Index Be Bad?
As much as I hate to say it, it appears that the 2020 U.S. Presidential election is already underway. The vast majority of American media outlets are no fan of Trump. Unfortunately for them, strong GDP and booming stock markets hurt the chances of an opposition candidate being victorious in 2020. Today's coverage of GDP and the UM Consumer Sentiment Index are evidence that many in the financial media are interested in downplaying the relative strength of the American economy.
Like it or not, things like media coverage and politics greatly determine how our markets react. For instance, take today's U.S. Q1 GDP figure. The report shattered expectations despite the six-week long U.S. government shutdown of early 2019. Back then (it seems like eons ago, but only 90 or so days!), economic pundits tied their wagons to the shutdown possibly bringing on a recession. Well, they missed on that one. Stocks are pushing all-time highs, energy prices remain affordable, growth is constant, and the USD is showing strength vs the majors. As a result, the "recession" talk of early 2019 has died down quite a bit.
One of the great things about being a trader is that one doesn't have to be right ― one only has to make money! It is important to monitor news feeds and the opinions of financial leaders. But, never discount what is actually happening. The markets do not have much of an agenda, they simply seek a fair price. However, outside of price action itself, bias is unavoidable.