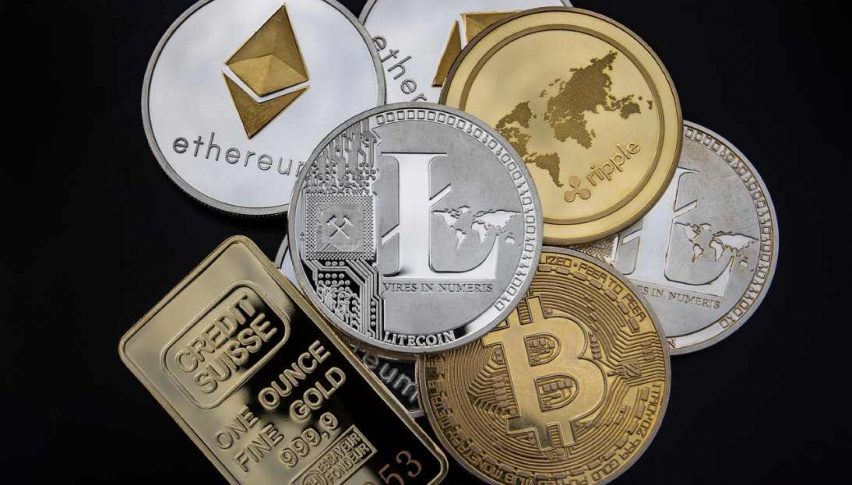 A Positive Week For Cryptocurrencies
The recent strength in cryptocurrencies has been extended this week. Although tighter trading ranges have developed in the leading coins, buyers appear to be content going home net long for the Memorial Day weekend. Values across the asset class remain in bullish territory and are very near yearly highs.
A Relatively Tight Seven Days For Cryptocurrencies
Following the bullish breakout of mid-May, cryptos have settled into a relatively positive holding pattern. Here is a look at the last seven days of action on the cash markets:
Coin                                       % Gain/Loss         Key Number
Bitcoin BTC                                   +10%                    $8000
Bitcoin Cash BCH                         +13%                    $400  
Ethereum ETH                               +5%                     $250
Litecoin LTC                                  +18%                    $100
In addition, Ripple (XRP) has rotated within $0.37 and $0.42, up modestly for the week. All in all, the leading cryptocurrencies are in solid shape heading into the last trading week of May.
Bitcoin Futures Near Yearly Highs
Since the GAP fill-in back on the 17th, Bitcoin futures have held their ground in bullish territory. The 38% Fibonacci Retracement at $7102 has proven to be strong support and confirms the late-April/May uptrend's validity.
Here are the levels to watch in this market for the near future:
Resistance(1): Psyche Level, $8500

Support(1): 38% Fibonacci Retracement $7102
Overview: So far so good in Q2 2019 for cryptos. Values are up across the board and optimism is at levels not seen for more than a year. At least for now, there is reason to believe that cryptocurrencies, led by $8000 BTC, are on the comeback trail.