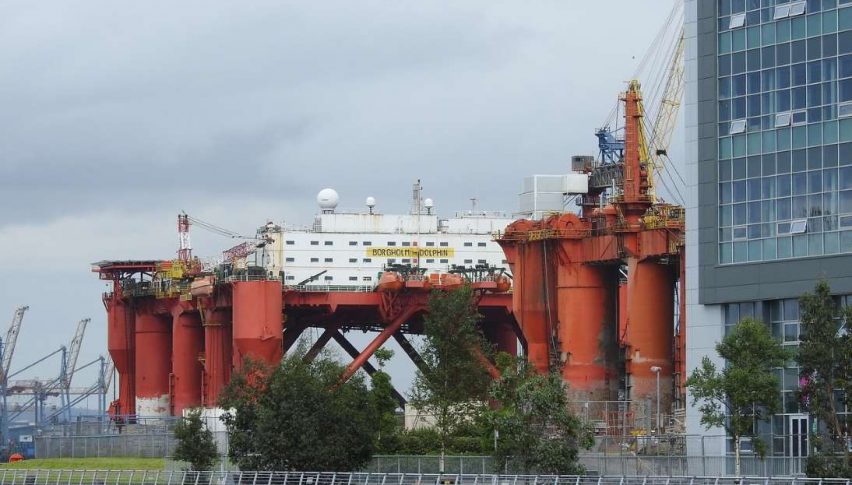 WTI Crude Oil Tanks, $55.00 On The Horizon
July WTI crude oil futures have continued their correction, plunging beneath the $57.00 handle. Traders have taken every opportunity to sell WTI today, with bearish pressure increasing under each big-round-number. At this point, it appears that a return to $55.00 may be in the cards for the near future.
A bit later today, the weekly inventory cycle will kick off with the API Crude Oil Stocks report. Due to Monday's observance of Memorial Day in the U.S., the API comes out one day late, as does tomorrow's EIA Crude Oil Stocks release.
July WTI Tests The Waters Beneath $57.00
Last Tuesday and Wednesday, the API and EIA inventory stats came in unexpectedly positive. Each reported an unseasonal build in supply, much to the surprise of energy bulls. This week's figures are going to be extremely important to July WTI crude oil. The industry consensus expects inventories to come in negative as a result of growing summertime demand ― if we see another build, WTI may be headed much lower going into June.
On the daily chart, there aren't a whole lot of technical levels to hang our hats on. The round numbers of $60.00, $57.50, and $55.00 are being looked upon by many as key support/resistance areas.
Overview: The longer July WTI crude trades beneath $60.00, the more one is inclined to believe that the high for 2019 is in. We are in peak buying season now; the lack of bids should be alarming to anyone holding out for $70.00 crude.
However, it is important to realize that WTI crude oil futures are still bucking the conventional trend of backwardation. Front-month contracts in November, October, September, and August are trading at a premium over July ― this is a strong signal that institutional traders are anticipating a bull run to develop sometime over the North American summer months.