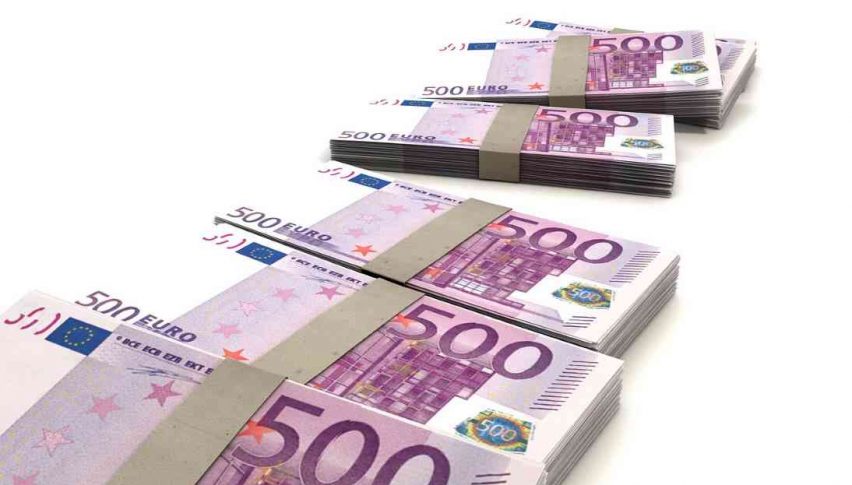 1.1200 On Deck For The EUR/USD
It has been a rough session for EUR/USD bulls. Rates are off more than 40 pips, with bearish pressure driving a vicinity test of the 1.1200 handle. If the selling continues, a hard test of last week's low (1.1193) may develop by today's forex close.
The economic calendar has driven today's action in the EUR/USD. During the overnight, German and E.U. ZEW Surveys (July) came in decisively negative, suggesting a pessimistic view toward the aggregate economic situation. Losses were further extended during this morning's positive U.S. Retail Sales report. As of this writing, the intraday downtrend has taken a break near 1.1210. 
1.1200 In View For The EUR/USD
In a Live Market Update from Monday, I issued a long trade recommendation in the EUR/USD from 1.1209. Thus far, the trade has performed well, producing a +15 pip positive move and remains in the green. If you are live in this trade, staying the course until the 1.1234 profit target is hit is the play.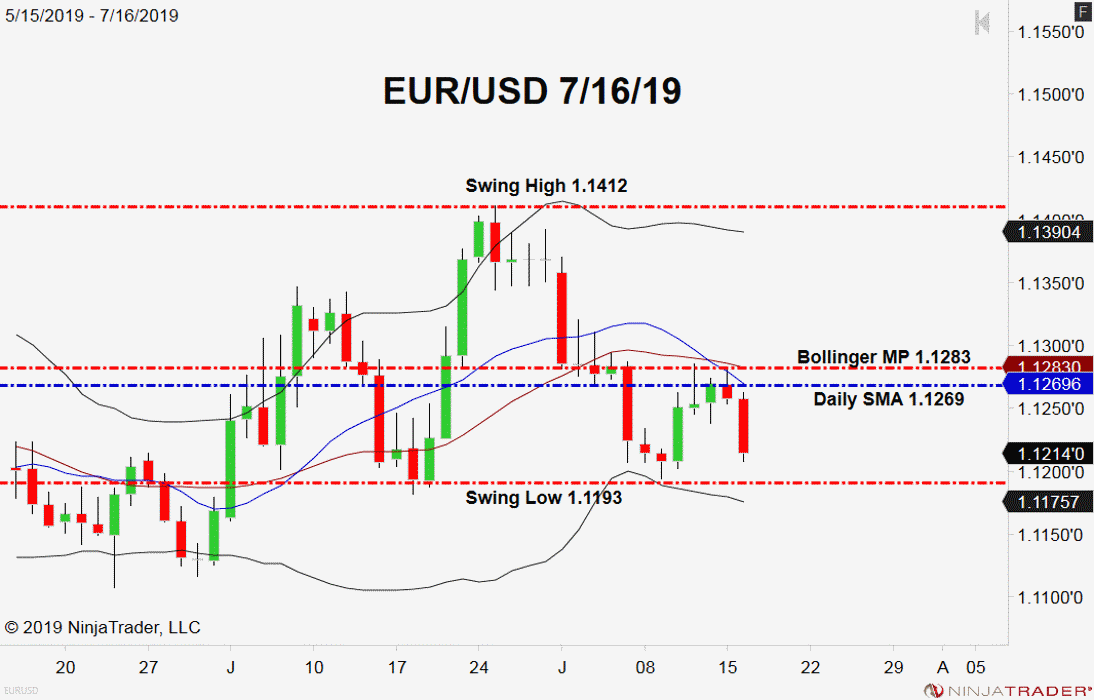 Here are the key levels to watch for the remainder of the session:
Resistance(1): Daily SMA, 1.1269

Support (2): Swing Low, 1.1193
Overview: Although no major volatility is expected, Jerome Powell is scheduled to speak shortly, at 1:00 PM EST. If we see price action pick up suddenly, his comments will be the probable culprit.
At this point, the EUR/USD appears poised to further consolidate between 1.1275 and 1.1200. Unless Powell drops a bombshell on the markets, look for the bearish intraday action in the EUR/USD to fizzle during the late-session.