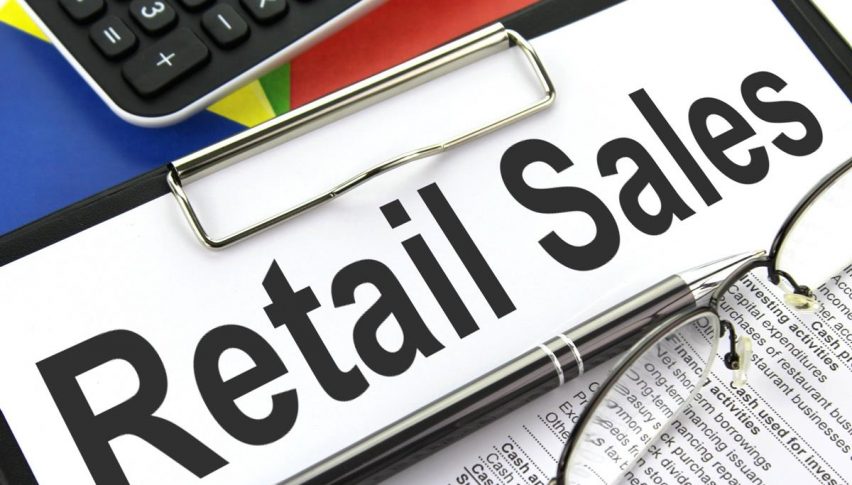 Forex Signals US Session Brief, July 18 – Euro Falls on Lower Inflation Rumours, GBP Jumps on Positive Retail Sales
Traders have been trading the USD during the past several weeks. The market turned against the USD during most of June after the FED turned dovish in the June meeting, but the situation improved in the last week of last month ahead of the G20 summit. The USD has been sort of bullish throughout this month, although we saw a retrace lower yesterday. Today though, the focus has shifted away from the USD as traders concentrate on the Euro and the GBP.
GBP/USD broke below 1.24 yesterday, but it has reversed higher today, helped by EU's Barnier and Ireland's Vadarkar comments that there might be a solution to the Irish border issue, which is the main problem for the Brexit deal. The UK still has to come up with proposals on that, but the positive tones have been helping the GBP. The UK retail sales report for June was also impressive this morning, which sent the GBP higher.
The Euro, on the other hand, has been bearish today after a report from Bloomberg which suggests that the European Central Bank might bring down the inflation target. They used to have it at 2%, then lowered it to "as close as possible to 2%", now it seems that the new target will be "below, but close to 2%". This is still a scenario until we hear confirmation from the ECB, but the Euro took a hit nonetheless.
The European Session
Comments on Brexit and Irish Border – The EU chief Brexit negotiator, Michel Barnier said that they are ready to work on alternative arrangements for the Irish border. The Irish prime minister Leo Varadkar also commented on the issue, adding that he can see a route to a resolution on border issue. There are a few ways to avoid a hard border and if there are proposals that genuinely find a solution, we will listen to them. But if there are no meaningful suggestions, we cannot move away from backstop. If there is a no-deal Brexit outcome, it will be the choice of the UK government, he ended.
UK Retail Sales – Retail sales were expected to decline by 0.3% again in June in Britain, which would be the third decline in a row. But, retail sales made a reversal in June and instead increased by 1.0% against -0.3% anticipated. May came at -0.5% as last month's report showed, but was revised lower to -0.6%. Retail sales YoY beat expectations too, coming at +3.8% against +2.6% expected. Prior stood at +2.3% but was revised to +2.2%. Core retail sales MoM (excluding autos and fuel) jumped higher too by 0.9% against -0.2% expected. May was revised lower from -0.3% to -0.4%. Core sales YoY (excluding autos and fuel) came at 3.6% against 2.6% expected. May stood at 2.2%, but was revised to +2.0%.
UK Hunt Feeling Optimistic About Taking the Tory Leadership – Tory leadership candidate Jeremy Hunt commented earlier today, saying that the momentum is towards me in Tory leadership contest. A 'gung-ho' approach towards Brexit risks triggering election. EU has never believed that a no-deal Brexit was a credible threat. No-deal Brexit would be a political, not economic decision, but we are much better prepared for a no-deal Brexit than we were before.
G7 Draft Summary – Reuters reported on the G7 draft summary as global finance ministers and central bankers are still meeting in Paris. The main comment of the draft summary is that "global growth appears to be stabilizing with expected moderate pickup in 2020". But risks remain tilted to the downside. Most importantly, trade and geopolitical tensions have intensified
ECB to Change Inflation Target? – Bloomberg released a report earlier today as we mentioned above, suggesting that the European Central bank could shift the inflation target to "below, but close to 2%". It's still early as the ECB is said to be studying potential revamp of inflation goal, but this should be negative for the Euro on the long term if it turns out to be true.
The US Session
BOJ's Kuroda Not Sounding Optimistic – The BOJ governor Haruhiko Kuroda commented a while ago. He said that the BOJ will continue with powerful monetary easing persistently. There's no need to see delay in recovery as a big problem. but they will keep pumping money, won't they? So it is a problem.
US Philly FED Manufacturing Index – This manufacturing index fell to 0.3 points last month, which was one of the factors to turn the FED dovish and the USD bearish. Today this index was expected to reverse and come at 5.0 points, but it beat expectations coming at 21.8 points. New orders increased to 18.9 points against 8.3 previously. Employment came at 30.0 points from 15.4 in June and prices paid moved higher as well to 16.1 points from 12.9 prior.
Canadian ADP Non-Farm Employment Change – The ADP non-farm employment change has been holding up well in recent months, but the report released last month showed a negative reversal for May as the number came at -16k. But, today's report showed another reversal back to normal, with the non-farm employment increasing by 30.4k last month.
Trades in Sight
The main trend is bullish
Yesterday's retrace lower is complete
The momentum is still to the upside
Buyers are still in control in AUD/USD
AUD/USD has turned quite bullish in the last several weeks. The buyers broke above the $0.70 level at the end of June, although we saw a decent pullback in the first two weeks of this month. But buyers returned again and AUD/USD reversed higher again at $0.69. The price reached the highs again but we saw another pullback yesterday as the USD attracted some decent bids.
The pullback ended last night and today this pair has been quite bullish again, so the buyers are in control in AUD/USD. I would like to see another pullback to the moving averages below in order to open another buy signal after the one we had yesterday which closed in profit.
In Conclusion
The Philly FED manufacturing index has been sort of volatile this year, but this month the volatility was positive as this indicator jumped to the best levels since October last year. Traders are shifting the attention now from the Euro and the GBP to the USD and if the economic data continues to come out like today in the next few weeks, the USD might turn really bullish since it would confirm that the FED won't enter an easing cycle apart from one rate hike.