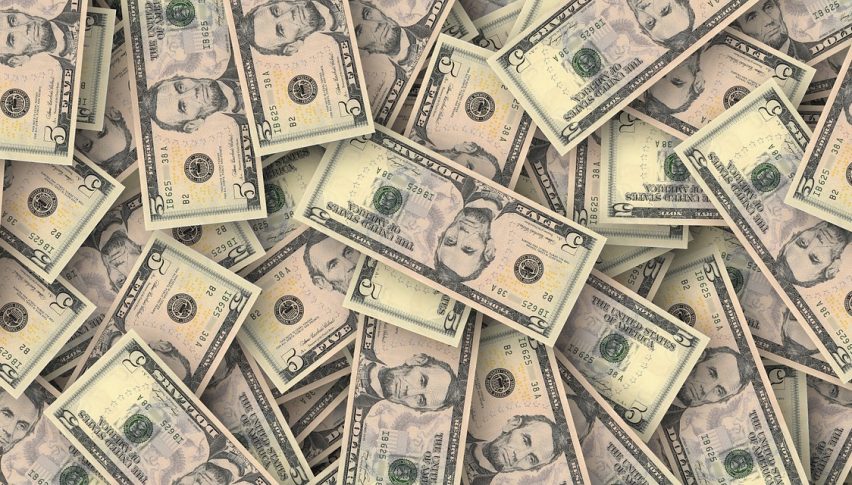 September USD Index Approaching 97.000
The Greenback is on the ropes vs the majors. Big losses against the euro, Swiss franc, and Japanese yen have highlighted the action facing the USD. Subsequently, September USD Index futures are firmly on the bear, driving toward 97.000. At this point, the foreign currency trade is all about the rapidly escalating U.S./China trade war.
Accusations of "currency manipulation" aimed at China have been flying out of the White House since the pre-market hours. During the U.S. overnight, the USD/CNY spiked to an exchange rate north of 7/1 (yuan to dollar). This is very near all-time highs and was a staggering move by one IMF global reserve currency against another.
For the September USD Index, the damage was significant. Following late-week promises of a tariff hike from Trump, the USD began a rough two-day descent. Upon the yuan tanking, investors piled on against the USD as FED easing appeared to become more likely. At this point, one has to wonder if a brand-new currency war has begun.
September USD Index Plummets, 97.000 In View
The past three days have not been good ones for the September USD Index. Rates are well off of monthly highs and driving toward the 97.000 handle.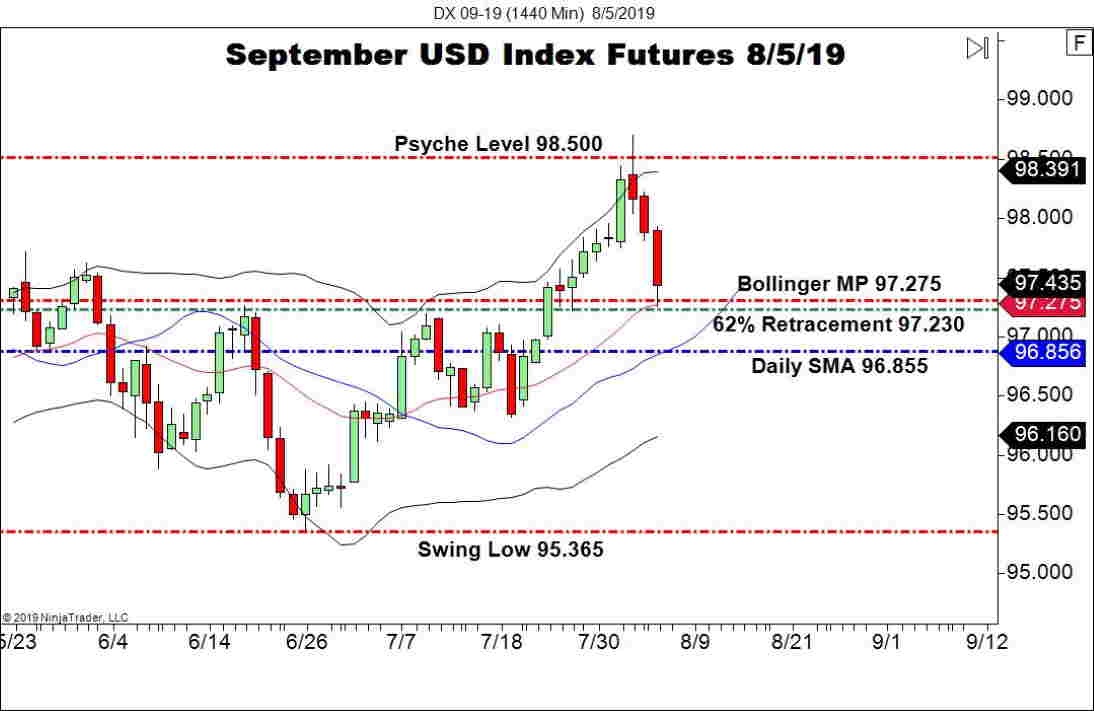 Here are the levels to watch for the near future:
Support(1): Bollinger MP, 97.275

Support(2): 62% Retracement, 97.230

Support(3): Daily SMA, 96.855
Overview: For the time being, the September USD Index has slowed the bumrush south. However, sentiment across the board is negative. If Trump and the U.S. Commerce department retaliate with further tariffs against China, losses may deepen further.
Moving forward, the 97.000 handle is very likely to come into play for the USD Index. During super-charged news cycles, technical levels often give way to mass psychology and big-round-numbers. As far as the USD Index goes, numbers don't get much bigger than 97.000; be on the lookout for a hard test of this area to develop in the near future.
The broad-based U.S. dollar is going to end this week on the bullish track and hovering near 2-month highs after U.S.
9 hours ago