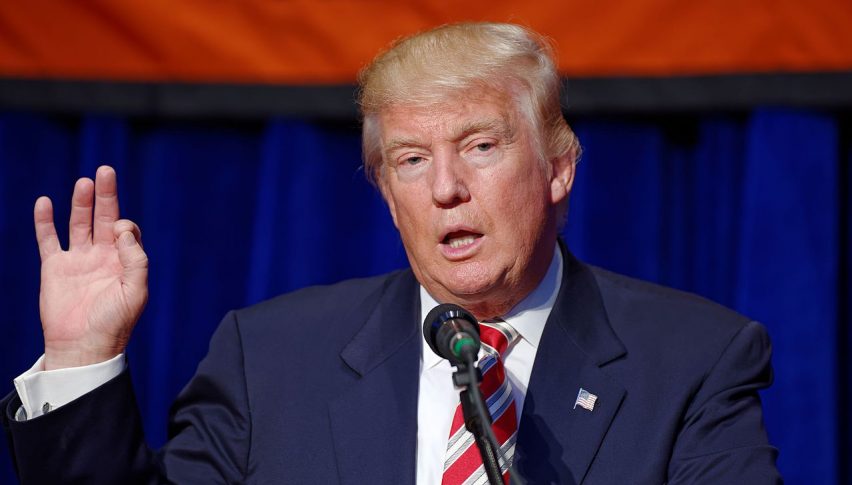 Safe-Havens Spike Following Trump Tweet
Safe-haven assets are on the move as U.S./China trade war tensions threaten to boil over. On the heels of Jerome Powell's Jackson Hole speech, U.S. President Trump took to Twitter. Simply put, he wasn't very cordial to the Fed and Powell:
"As usual the Fed did NOTHING! It is incredible that they can "speak" without knowing or asking what I am doing, which will be announced shortly. We have a very strong dollar and a very weak Fed. I will work "brilliantly" with both, and the U.S. will do great…"
The next Tweet pretty much says it all:
"My only question is, who is our bigger enemy, Jay Powell or Chairman Xi?"
Since Trump's tweets went viral, the markets have reversed, for the second time in the session. U.S. stock indices plunged, with the DJIA falling 300+ points in short order. Safe-havens have been in vogue, with large rallies in gold, the Swiss franc, and Japanese yen being the story.
All of this comes after China's pre-market announcement of a fresh $75 billion in tariffs to be enacted on U.S. exports. At the moment, everyone is waiting to see if Trump is going to up the tariff ante yet again.
Safe-Havens Are On The March Following Trump Tweet
In a Live Market Update from earlier this week, I outlined a short trading plan for the USD/CHF. This trade was a tricky one, with price coming very near the stop out point before reversing. Ultimately, its success depended greatly upon who your broker was and if the trade's resting stop order was filled at .9877.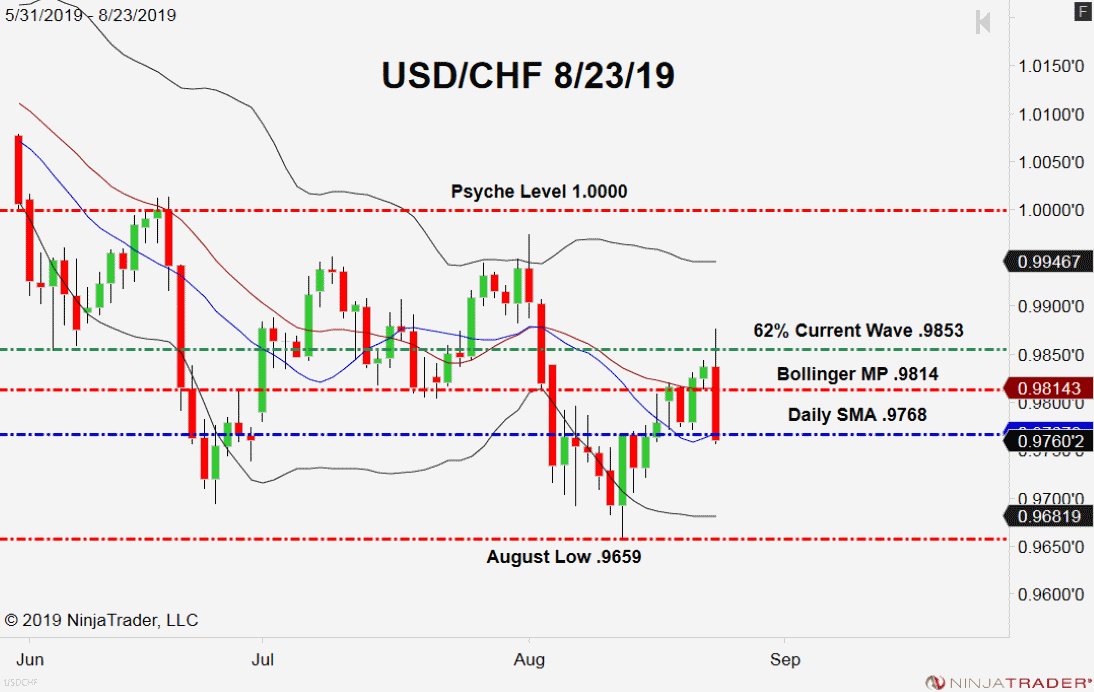 Overview: At this point, the markets are in upheaval following the series of Trump tweets posted about an hour ago. Traders are investors are wondering if a blockbuster announcement is going to come later today; thus, the run to safe-havens. It goes without saying, but if you are holding open positions in almost any market, tuning in to a live news feed for real-time updates is a good idea.
USD/CHF is testing the previous support above 0.91 after the GDP report released earlier this morning from Switzerland
6 days ago