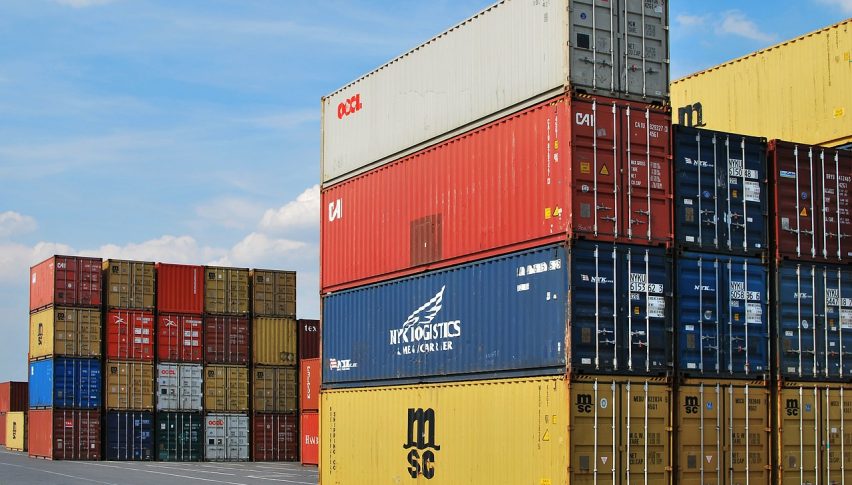 The AUD is Back Testing 0.6800
Posted Thursday, September 5, 2019 by
Rowan Crosby
• 2 min read
The AUD is back testing its recent highs, but will have its work cut out to push any higher.
Trade Balance data (Jul) has come in better than hoped at 7.268B vs 7.200B expected. That has helped an already bullish Aussie, which is currently north of 0.6800, but whether or not we hold is up for debate.
It has been a heavy week of data for the Aussie as we've seen a number of moves that have helped prop up the struggling currency.
The first point this week was retail sales. They disappointed badly, but thanks to the looming RBA, the news was masked to some degree. The RBA changed very little from their last meeting and that has helped reduce the odds of a rate cut somewhat. There was no additional dovish overtones from Lowe and co. and as a result some of the pressure has been taken off the AUD/USD.
Finally we saw GDP, which came in as expected and more importantly, it didn't miss. That was where the real risk lay. Add to that some better than expected China services data and there has been a bit of a risk-on feel in the last 24-hours.
That has seen the Aussie back testing key resistance at 0.6800. While price remains below that level, we must remain bearish. Technically, this is a big level and there has been much selling in the past.
If price pushes through, we have a reasonable argument that there could be some short sharp short-covering. That could easily see the AUD spike to 0.6900. However, this also assumes the USD will be weak. Yesterday, the DXY retraced some of its gains in one of the sharpest sell-offs we've seen. As we head into the key US jobs number we need to remain cautious here.
So the clear plan at the moment is to wait on this big test of 0.6800. If it holds, then we remain short. If it breaks, there could be a quick spike given I would think there will be plenty of shorts positioned around this level.