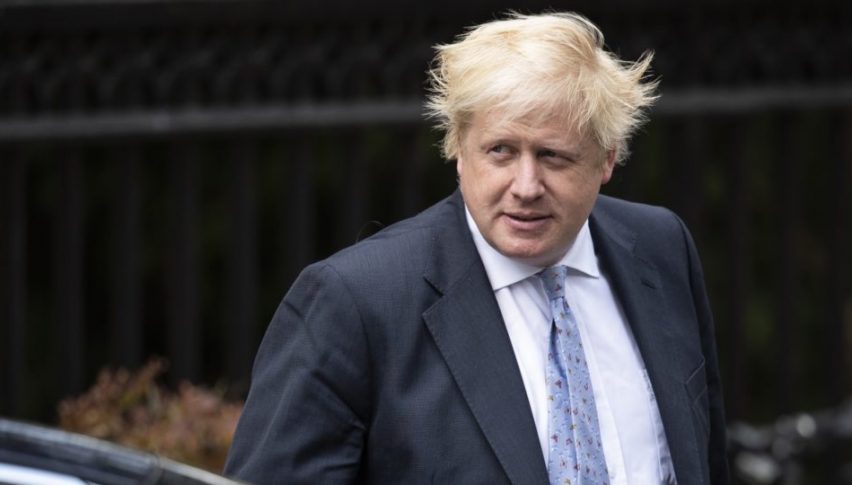 Forex Signals Brief for Oct 18: One More Hurdle For Johnson and the Pound
Posted Friday, October 18, 2019 by
Rowan Crosby
• 2 min read
All this week, the focus in the European session has really been on Brexit and very little else.
Yesterday, word came through that UK PM Boris Johnson had successfully navigated a deal with the EU. Importantly, he has managed to do it in two weeks. Something his predecessor Theresa May couldn't do in two years.
However, it looks like he might still have one big hurdle that he will need to overcome going forward, and that is, of course, the UK Parliament.
The inability of May to get anything through Parliament was ultimately the reason, she fell on her sword. So this is a high risk, high reward moment for both Johnson and the UK.
Naturally the GBP/USD spiked higher yesterday on the news, however, there was a significant retracement by days end.
So to close out the week all the focus will be on what happens with the UK Parliament, and the fate of the Pound will likely be at stake.
A special parliamentary session on Saturday is supposed to ratify the deal. But that will be easier said than done. 
Forex Signal Update
The FX Leaders Team had a strong day with 3 wins from 4 signals.
GBP/USD – Pending Signal
The GBP/USD has had a sharp jump since this time yesterday, but ultimately the session closed out with only modest gains. Above the 1.2800 mark is bullish, but everything will depend on what happens in the next 48 hours.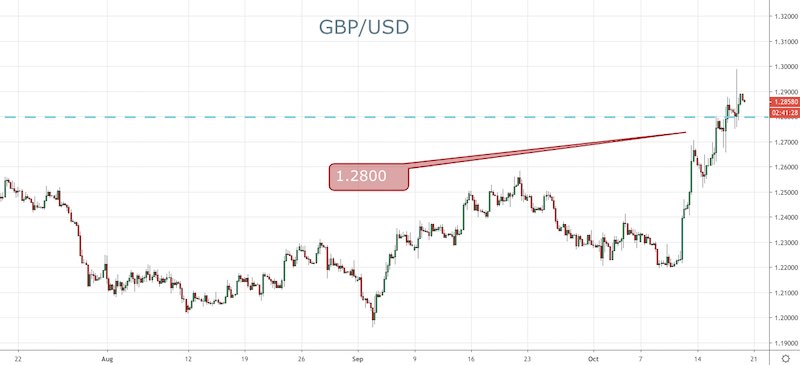 USD/JPY – Active Signal
The USD/JPY has been drifting higher lately and we are long going with the longer-term trend. We have a clear target above on a test of 109.00.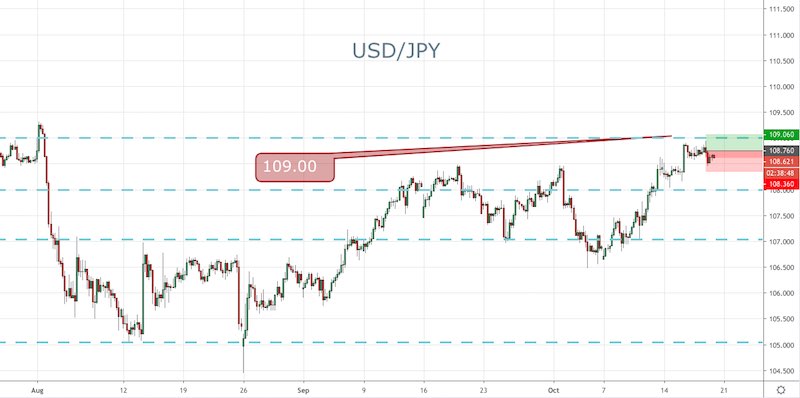 Cryptocurrency Update
BTC continues to rotate around the $8,000 level and we still haven't really got a major direction to go with just yet.
We've seen the $8,500-600 resistance level, holding price down to the upside, while $7,800 is a strong support level to date.
On Friday, the 18 millionth bitcoin will be mined. There will only be another three million left from this point onward and while that is really just an arbitrary number, it does reflect the scarcity element that the Bitcoin bulls have been talking about for so long and it could be enough to hold up price in the short-term.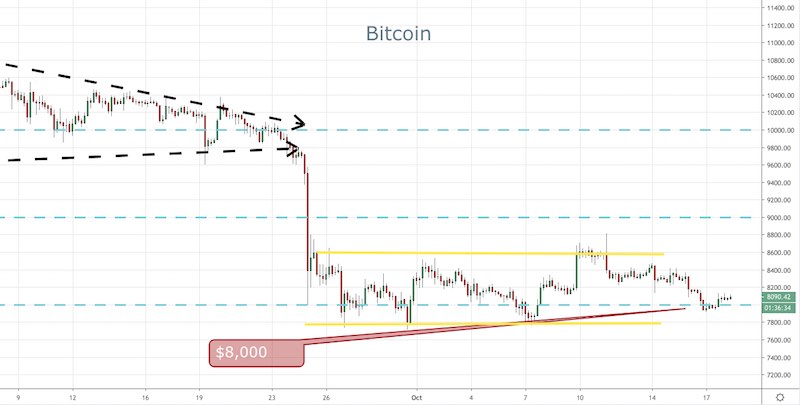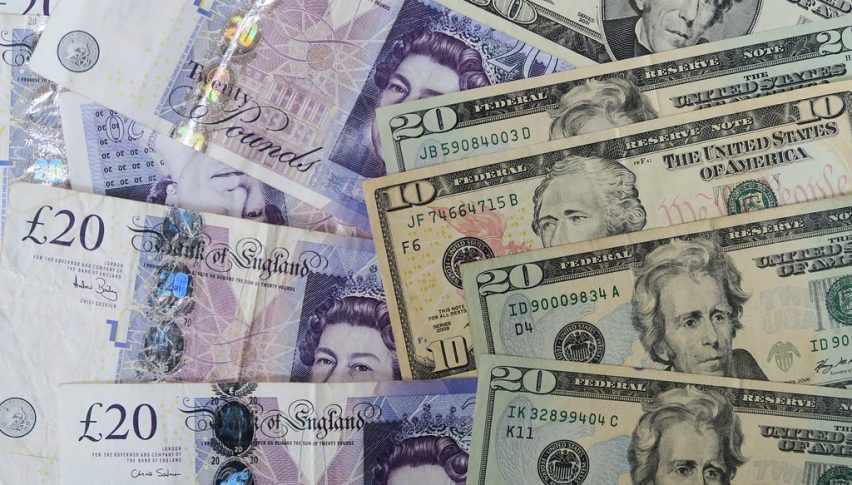 16 hours ago