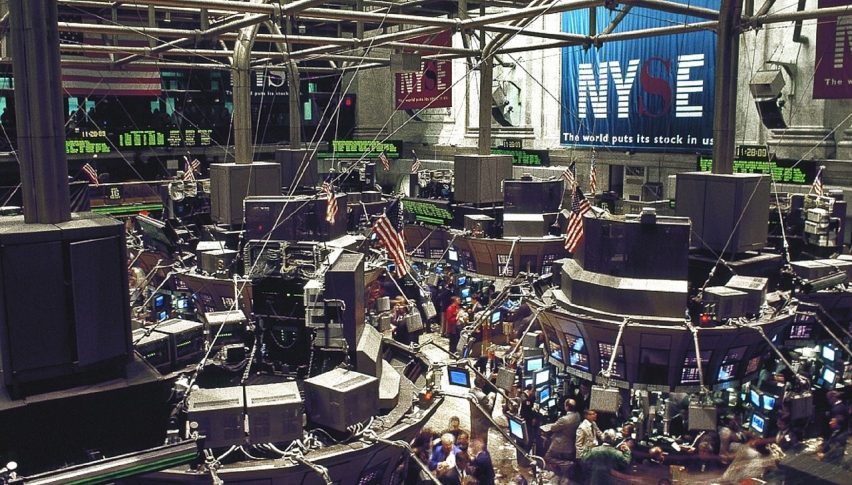 U.S. Stocks Open Week On The Bear
It has been a modest open to the trading week for U.S. stocks. At the halfway point of the Wall Street session, the DJIA DOW (-77), S&P 500 SPX (-4), and NASDAQ (-13) are firmly in negative territory. With no primary market movers scheduled until Wednesday's U.S. CPI and FOMC Minutes, we may be in for muted trading conditions over the next 48 hours.
While today's American economic calendar is relatively vacant, there was an auction for short-term U.S. Treasuries held a bit earlier this morning. Here is a quick look at the results:
Event                                         Actual    Previous
3 Month T-Bill                           1.52%         1.56%
6 Month T-Bill                           1.520%      1.565%
In short, demand is back on for U.S. debt. Yields fell significantly from the previous auction, suggesting that institutional traders are limiting risk exposure. Although most of the other safe-haven assets aren't faring well today, it looks like U.S. debt is the popular choice to kick off the week.
All in all, U.S. stocks are on the backfoot to open this week's trade. Let's take a look at some of the key technicals for the December E-mini S&P 500 moving forward.
U.S. Stocks Open Week On The Bear
Last week was a volatile five days on the U.S. markets. Values were all over the map, with the indices posting significant trading ranges. Upon Friday's closing bell, prices of the December E-mini S&P 500 settled in a weekly Doji pattern.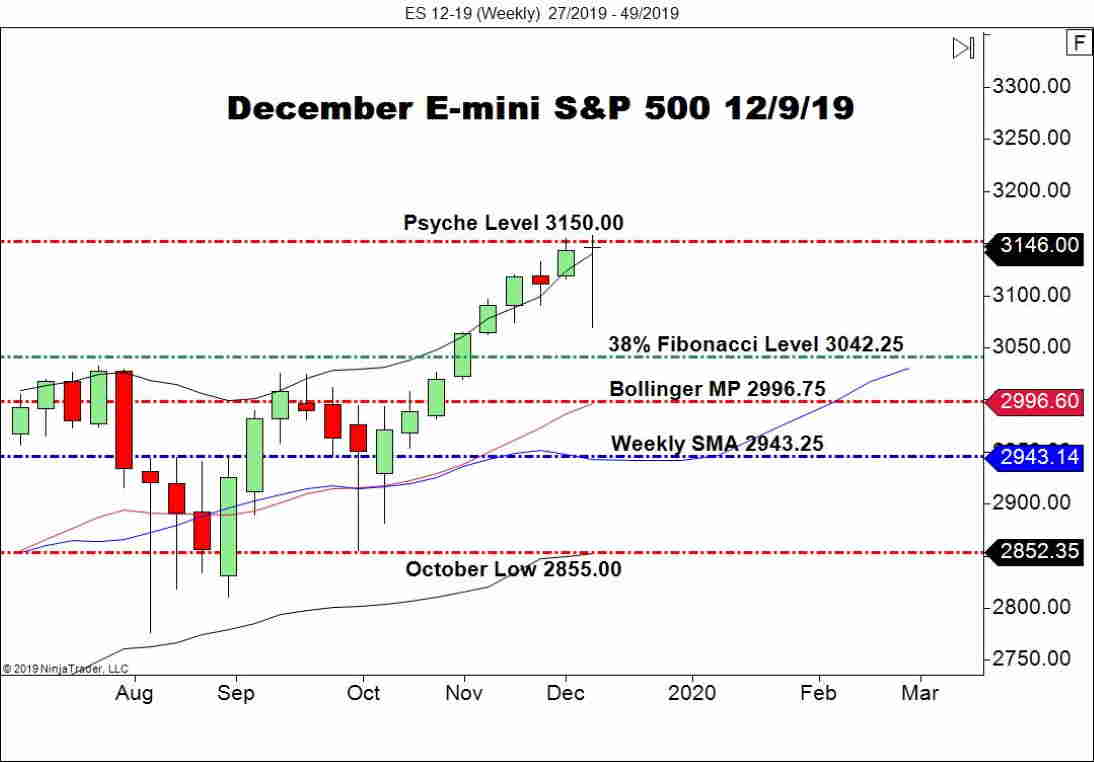 Here are the levels in the December E-mini S&Ps to watch for as the week progresses:
Resistance(1): Psyche Level, 3150.00

Support(1): 38% Fibonacci Level, 3042.25
Overview:  At this point, the S&P 500 is in an intermediate-term uptrend. Last week, values held firm above the 38% weekly retracement (3042.25). In the event that pricing holds above this level, a bullish bias will continue to be warranted.
As we mentioned earlier, Wednesday is the key session for the U.S. markets this week. All eyes will be on CPI, the FOMC, and forthcoming policy issues for 2020. Be sure to stay tuned for coverage and analysis as the news week unfolds.