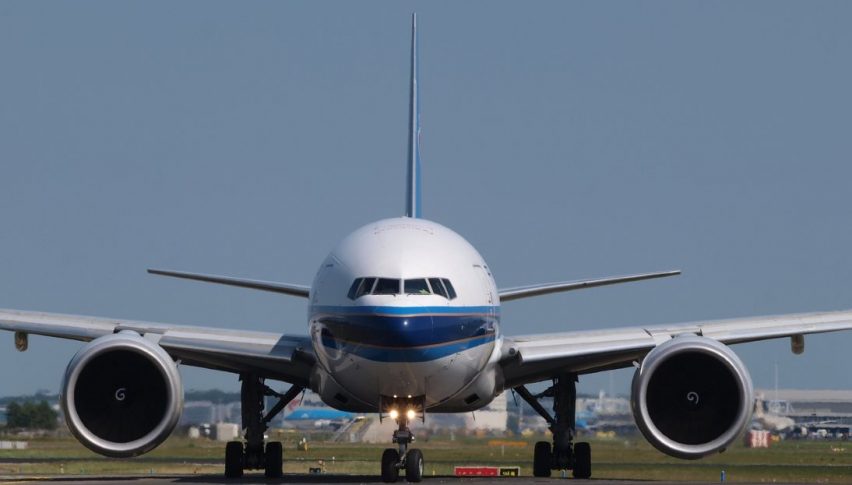 Boeing Shakes Up Leadership
In a surprise move, Boeing CEO Dennis Muilenburg stepped down from his post earlier today. Subsequently, Boeing stock (BA) has put in a positive session, drafting on the coattails of bullish DJIA DOW (+115) participation.
Muilenburg's resignation is the latest chapter in the Boeing 737 Max saga that gained momentum during last March's crash of Ethiopian Airlines Flight 302. The disaster highlighted a collection of safety concerns surrounding the automated functionality of the Boeing 737 Max aircraft. Subsequently, BA stock plunged and corporate leadership has been shaken up. 
Shortly after Muilenburg stepped down, his successor David L. Calhoun was announced. Upon the news hitting the wires, BA stock rallied 2.3% on heavy bidding. Although the controversy surrounding the 737 Max has yet to die down, it appears that the CEO change has boosted investor morale.
Is Boeing Set To Rebound?
The end of the year is as good a time as any for personal reflection. Looking back on a Live Market Update from March, I issued a buying recommendation for BA stock from the $375 area. The trade was initially profitable but ended up being stopped being a loser. So, is now the time to buy Boeing?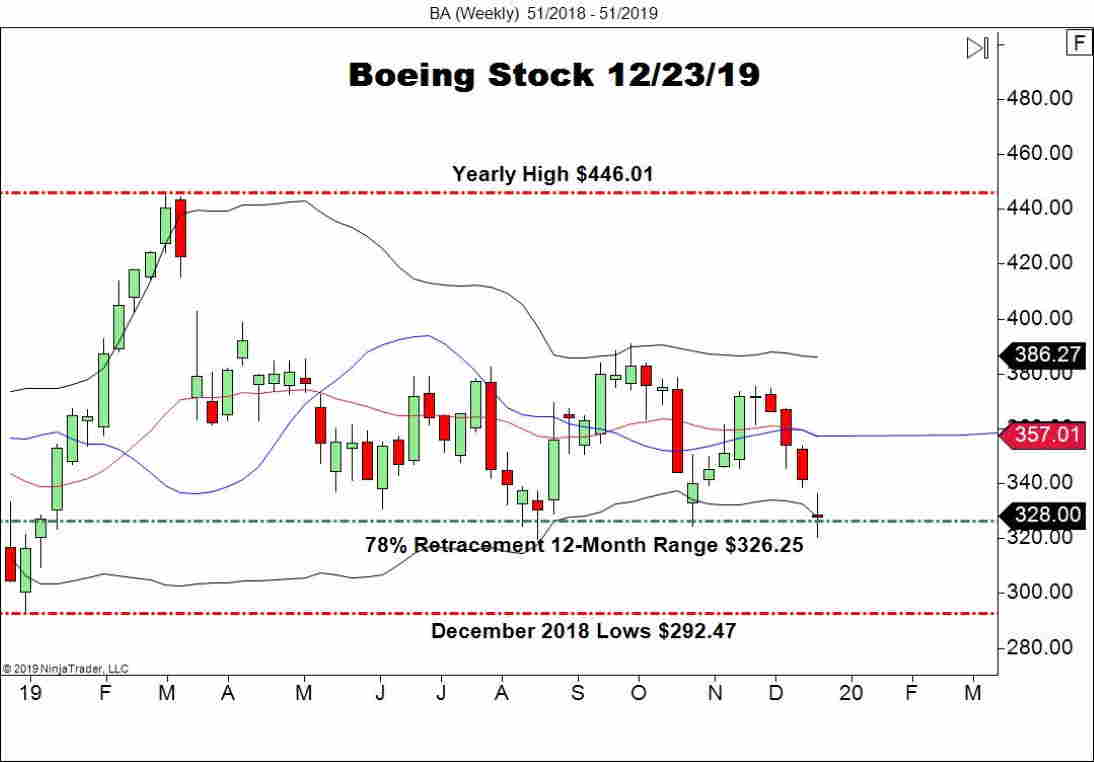 Bottom Line: Well, one can certainly make the case to go long BA from current levels. Prices are very close to the 78% 12-month retracement at $326.25. This is a key area; if the zone around $325 doesn't hold as support, then a test of December 2018's lows at $292.47 will become highly likely. 
Nonetheless, buys from the $325-330 area do provide a potentially solid reward. The DJIA continues to churn all-time highs and safe-haven interest is moderate. On top of that, Boeing is a global leader in the aerospace industry and a major DOW 30 component. Given the convergence of fundamentals and technicals, going long Boeing from $325-$330 with a stop out at $285 can produce upwards of $80 per share on a 1:2 risk vs reward ratio.