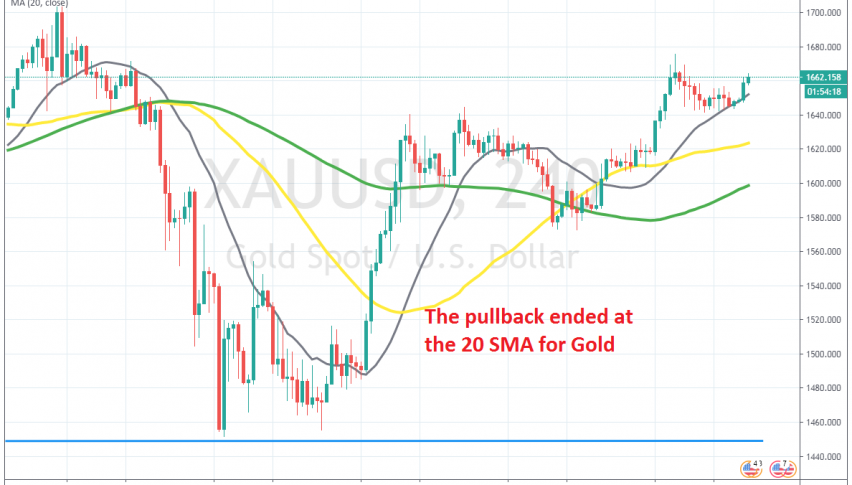 Sellers Nowhere to be Seen in Gold, With the 20 SMA Keeping it Bullish
GOLD has turned really bullish this year. It was bullish already last year, as the global economy was weakening due to the trade war, as well as because of central banks hiking interest rates too fast in the previous years, drying up liquidity, which turned the attention to safe havens such as Gold.
We know the reason for the surge this year; besides the tensions between US and Iran at the beginning of the year and the Oil war between Russia and Saudi Arabia, the spread of coronavirus has forced most countries in the West to shut down, which has been hurting the global economy enormously.
Early in March, we saw a deep pullback, as traders turned to the USD, but that didn't last long and markets ran into Gold again in the second half of last month. Moving averages have been doing a great job providing support during this time, with the 50 (yellow) and 100 (green) MAs providing support at first, while now it's the 20 SMA (grey) which is doing that work.
We saw a slight retrace in the Asian session, but the weak pullback only lasted until the 20 SMA caught up on the H4 chart and Gold bounced higher again. So, buyers remain in control here and we will try to buy the pullbacks, after missing today's opportunity.