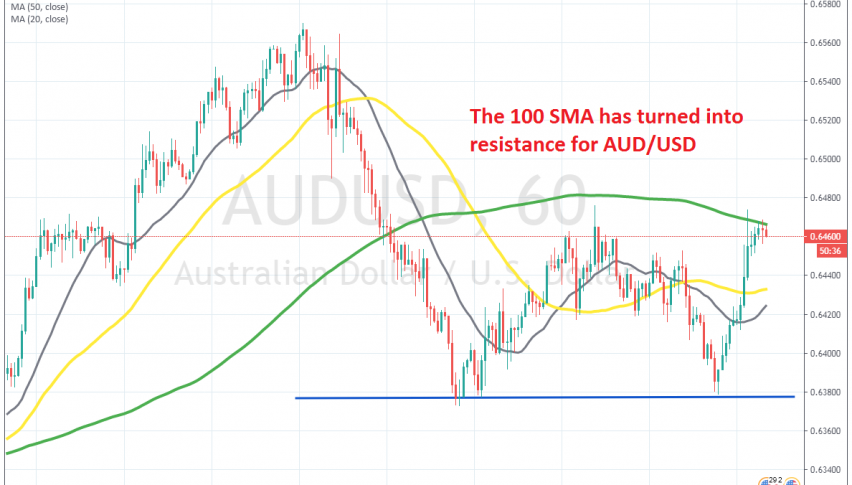 Shorting the Pullback in AUD/USD at the 100 SMA
AUD/USD has been surging since the middle of March. This forex pair went through a big crash in the first half of May, as panic set in due to the coronavirus flu outbreak in Europe and the US, which sent the USD surging higher and risk currencies crashing lower.
But the USD turned bearish after that and the risk currencies turned bullish, since China tackled the pandemic well within their borders, whatever the measures. As a result, the Aussie and the Kiwi which are correlated to the Chinese economy, since China imports a large parts of raw products from these countries, surged higher.
AUD/USD has claimed back almost all the losses and reached up to 0.6570s by the end of April. But, the climb ended there and once the new month started, AUD/USD reversed back down. Although, a support zone formed around 200 pips lower to 0.6370s.
But, today we saw a retrace higher and we decided to use this opportunity to open a sell forex signal. The 100 SMA (grey) has been providing resistance during the last several hours, so it seems like this is it for the buyers. Now, let's wait for sellers to jump in and reverse the price back down.