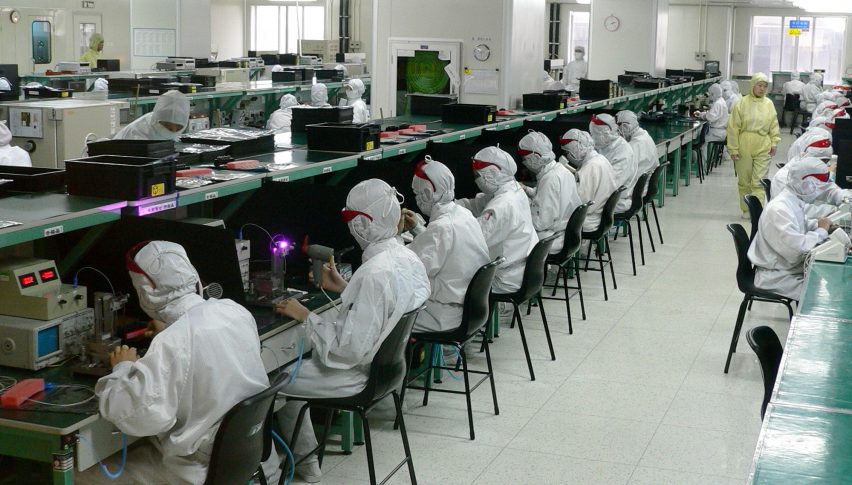 China's Industrial Profits Contract at Slower Pace in April
Posted Wednesday, May 27, 2020 by
Arslan Butt
• 1 min read
The contraction in China's industrial profits took place at a smaller rate during the month of April as some factories reopened after several weeks of shutdowns. Profits of industrial firms in China registered a 4.3% contraction in April to $67 billion after falling by 34.9% YoY during the previous month.
The sectors that saw profits grow during April include automobiles, electronics, electrical machinery and special-purpose equipment. However, even after factories resumed operations, profits are likely to remain under pressure through this year on account of weaker demand, both within China and externally, as the coronavirus pandemic rages on across the world.
So far this year until April, industrial profits in China have fallen by 27.4% YoY, compared to a 36.7% decline during the first three months of 2020. In April, 23 out of 41 sectors of industrial firms saw profits rise, while only eight sectors had posted a growth in profits during the previous month.
Earnings by China's state-owned industrial firms have contracted by 46% till April in 2020, a slightly higher decline than the 45.5% fall until the first three months of the year. Meanwhile, industrial profits of private firms in China have fallen by 17.2% between January and April, as opposed to a 29.5% slump seen until March this year.