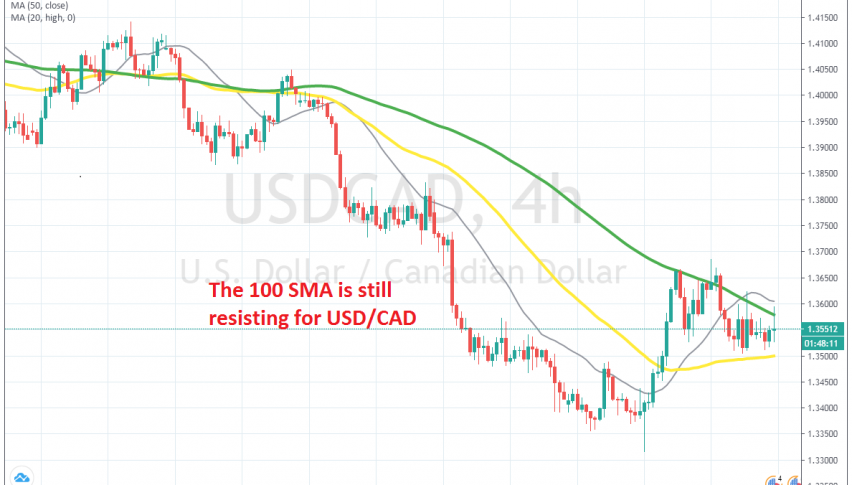 USD/CAD Remains Confined Between 2 MAs
USD/CAD was sliding lower during April and May, after the 15 cent climb in March, as coronavirus broke out in the West and panic set it. But, the world didn't come to an end and risk assets such as the CAD turned bullish again, as did curde Oil which came back from the dead.
The CAD is closely correlated to crude Oil, so the bullish reversal in crude Oil helped the CAD as well. As a result, USD/CAD broke below 1.40 and fell around 7 cents lower. But, last week we saw this pair climb higher, as crude Oil retraced lower from $40.
But, the 100 SMA (green) turned into resistance and rejected the price in the first attempt. Buyers returned and they pushed the price back up above the 100 SMA on the H4 chart, but they couldn't hold it up there and USD/CAD reversed back down, falling between these 2 MAs.
Now this pair is stuck between these two moving averages, trying to decide which way the breakout will be. Although, the upside is more in danger, since we have seen q few attempts form buyers. Besides, the inflation report for April which was released a while ago from Canada came in negative, which is weighing on the CAD. If the 100 SMA breaks and turns into support, then I might go long from there on USD/CAD.