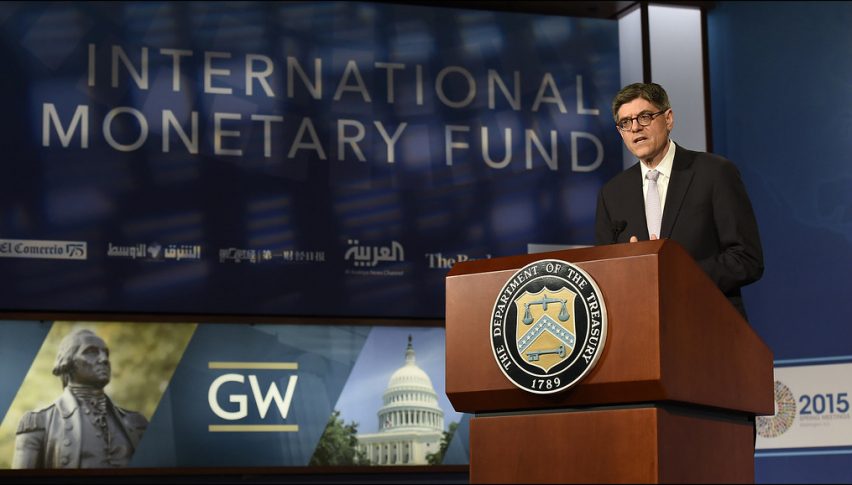 IMF Revises Global GDP Even Lower Now
At the beginning of this year, the International Monetary Fund (IMF) was quite optimistic about global economic growth, after the Phase One Deal between US and China. But, the situation turned upside-down as the coronavirus came and economic projections were revised lower. In April GDP forecasts for 2020 were revised lower to -3.0%, but now they have been revised even lower, at -4.9%.
Global GDP forecasts From the International Monetary Fund
2020 global contraction of -4.9% vs -3.0% in April forecast
January projection was +3.3% this year, April was -3.0%
2021 growth forecast is +5.4% vs +5.8% in April
So it's a bigger decline and a softer bounce. Not a great picture.
Forecast by Country for 2020:
Japan -5.8% vs -5.2% in April
China +1.0% vs +1.2% in April
Italy -12.8% vs -9.1% in April
Germany -7.8% vs -7.0% in April
France -12.5% vs -7.2% in April
UK -10.2% vs -6.5% in April
US -8.0% vs -5.9% in April
India -4.5% vs +1.9% in April
Canada -8.4% vs -6.2% in April
Australia -4.5%
Those are some ugly numbers. Only China is seen growing this year, by 1%. That's so weird considering that the coronavirus started off in China late last year, now China is leading the world after taking over Hong Kong. Too much of a coincidence anyone?
It begs to question, why did the World Health Organisation kept repeating to keep borders open with China when the virus was spreading in China, while the sert of the world was safe. Couldn't we all close borders with China in January, instead of waiting until he virus spread and then we went into house arrest? Very dodgy WHO.
We have some important economic events this week, although crude Oil is under spotlight as China's economy should show a rebound
1 month ago