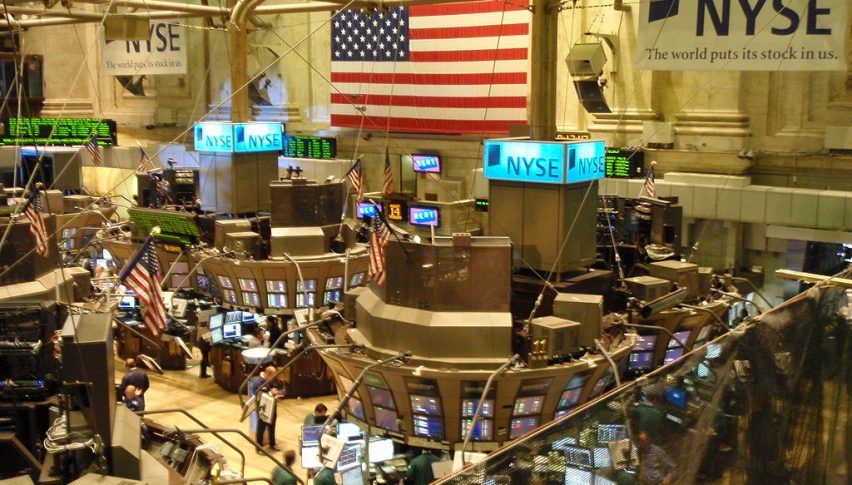 U.S. Markets In Turmoil As Politics Dominates News Cycle
The past 24 hours have been active on the political front. Following President Trump's return to the White House from Walter Reed Medical Center, several key events prompted severe volatility in the markets. In a tweet from Tuesday afternoon, Trump directly addressed the Democrats proposed stimulus plan:
"Nancy Pelosi is asking for $2.4 Trillion Dollars to bailout poorly run, high crime, Democrat states, money that is in no way related to COVID-19. We made a very generous offer of $1.6 Trillion Dollars, and as usual, she is not negotiating in good faith. I am rejecting their request."
U.S. stock indices immediately plunged on the news that more stimulus isn't forthcoming. However, today has been a different story. Gains from a strong open have been extended, with the DJIA DOW (+433), S&P 500 SPX (+47), and NASDAQ (+185) all in positive territory.
Following Tuesday's stimulus-denying tweet, Trump offered to immediately pass individual aid packages to American citizens and industry. Among them were direct $1200 payments to citizens and billions to the airline and travel industries.
Make no mistake, it's politics season. With about four weeks to go until Election Day, things are definitely heating up.
Stimulus Politics Send Markets Reeling
The daily chart below sums up the whipsaw week that it has been on Wall Street. For December E-mini DOW futures, yesterday's losses have been negated as bidders continue to dominate today's action.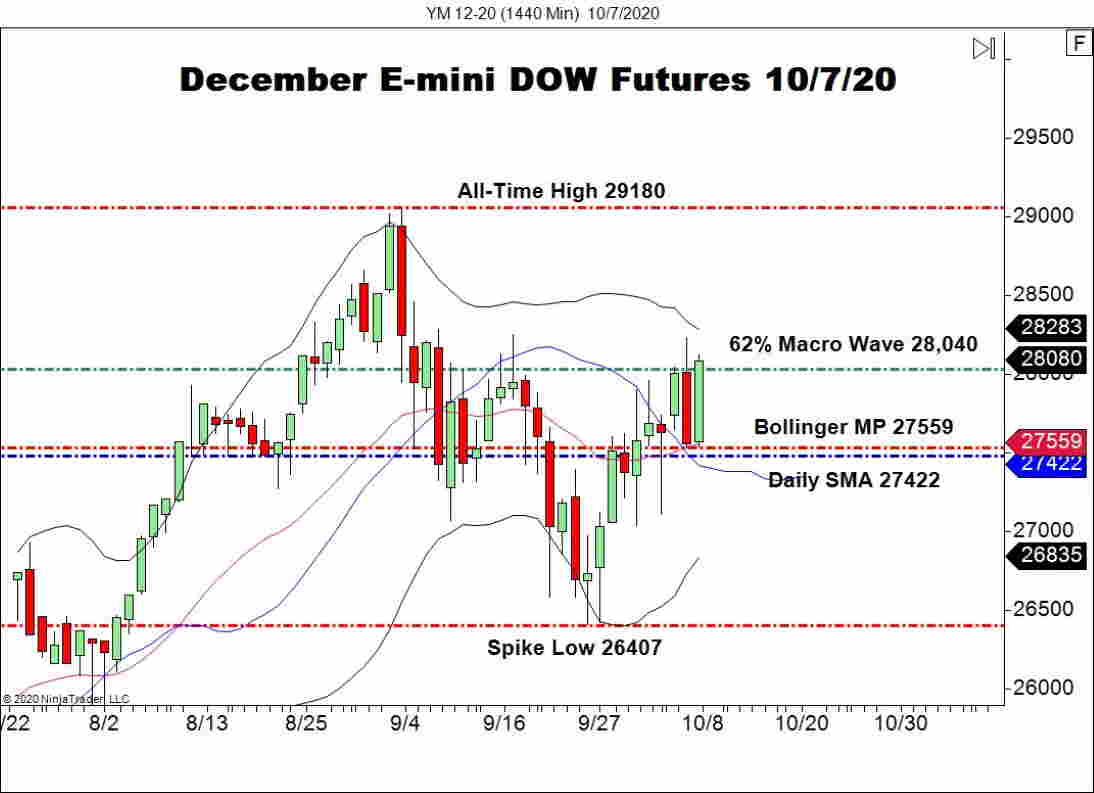 Overview: Right now, the December E-mini DOW is threatening to close above the 28,000 level. While this is a good technical sign for bulls, its relevance is debatable. Right now, the markets are growing increasingly sensitive over politics, polling numbers, and the future of stimulus. In news-driven markets like these, technical indicators often take a backseat to fundamentals.
From now until the 3 November Election Day, sudden, unexpected volatility is probable. If you're going to be in the markets, keep one eye on your trading screen and the other on a breaking news feed!