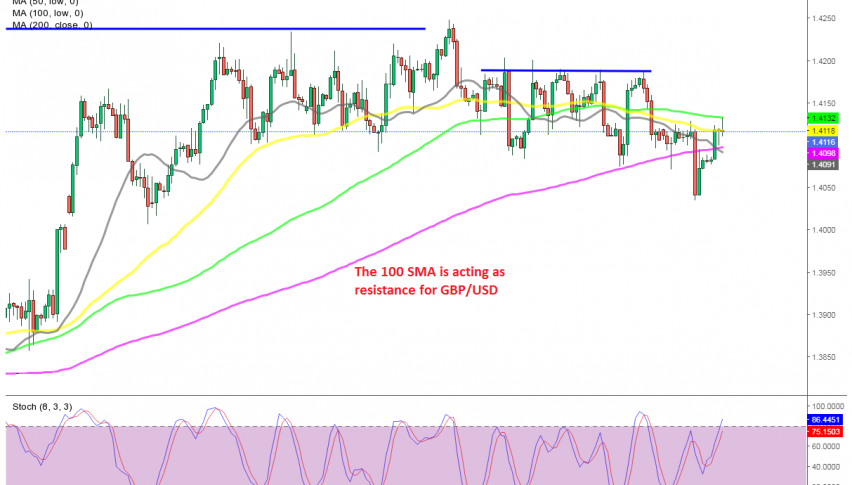 GBP/USD The Most Bullish Pair Today, After the Jump in UK Inflation
The GBP/USD turned into one of the most bullish pairs in Q1 of this year, after the EU-UK trade deal. This pair pushed above 1.42, coming from a low of 1.14 after the coronavirus breakout. The pair retreated in March, as the USD started to gain some momentum, but then it resumed the bullish trend again, pushing above previous highs.
Since the beginning of this month, the GBP/USD has been trading sideways, apart from yesterday, when it made a bearish move, as the USD gained across the board. But, today the GBP has turned bullish again, with the inflation report showing a decent pickup in May.
If the data keeps improving, the GBP will turn even more bullish, as the UK economy was the last one to reopen after the second winter lockdown.
GBP/USD Live Chart
Latest data released by ONS – June 16, 2021
May CPI YoY +2.1% vs +1.8% expected
April CPI was +1.5%
Core CPI YoY +2.0% vs +1.5% expected
April core CPI was +1.3%
Those are hot numbers, particularly the core reading, and it continues to push the narrative of rising price pressures in general. The BOE may have some pressing questions to answer, as this will surely put pressure on policymakers to perhaps reassess their current idleness.
There's still a myriad of factors at play here though, with the base effects being the obvious ones, but higher producer prices, arising from supply constraints, are another major issue.
Today, ONS continues to warn of the former in their latest report.
Some other details on the day, as producer price and retail price figures are released:
PPI output +0.5% vs +0.4% m/m expected
PPI output +4.5% vs +4.5% y/y expected
PPI input +1.1% vs +1.0% m/m expected
PPI input +10.7% vs +10.6% y/y expected
RPI +0.3% vs +0.3% m/m expected
RPI +3.3% vs +3.3% y/y expected