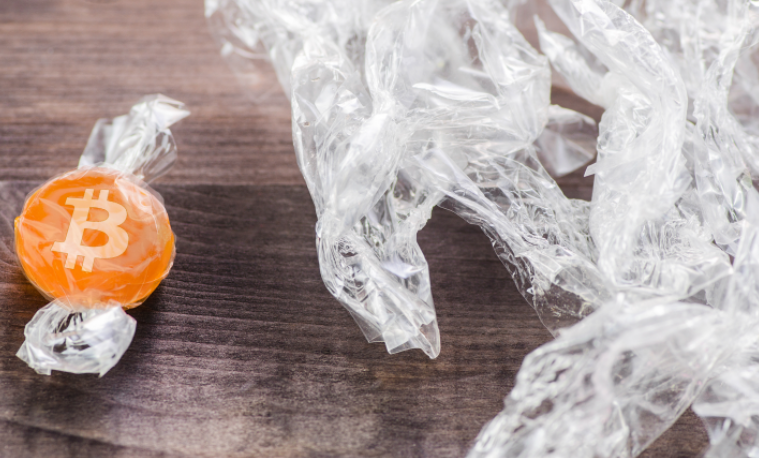 Wrapped Bitcoin Surges Ahead, Passes $32,000 Resistance
Wrapped Bitcoin goes where Bitcoin goes, and today, that's up 7.95%. The WBTC/USD pairing is at $32,077.84 as of this writing, rising through most of today after Tuesday's slump.
This crypto has been playing around the $32,000 resistance level for the last few days. It went as high as $34,517 Sunday last week, continuing its fairly erratic trend as of late.
The last few weeks have seen a triangle form every few days, with an overall downward trend for now. That makes Wrapped Bitcoin a risky long-term venture, but it's definitely a good digital asset to buy and then sell off quickly. Investors can take advantage of these short spikes it has seen every few days, and that can be an excellent opportunity before this behavior starts to change.
What Exactly is Wrapped Bitcoin?
Wrapped Bitcoin is tied into regular Bitcoin in a 1:1 relationship. It was created to run on the Ethereum blockchain and serves as a tokenized version of regular Bitcoin. As the price of Bitcoin changes, Wrapped Bitcoin changes in unison.
WBTC works with the Ethereum blockchain ecosystem and allows for transfer of liquid assets between ETH and BTC networks. Where Bitcoin can be limited in its liquidity and functionality, linking it to the Ethereum network through Wrapped Bitcoin gives it some extra legs. It extends the ways in which Bitcoin can be used and Bitcoin assets can be transferred.
Having multiple versions of Bitcoin on the market, including Bitcoin Cash and Bitcoin Satoshi Vision, helps to increase the visibility of the Bitcoin brand, so to speak. These multiple versions improve visibility and boost the relevancy of the original Bitcoin.
Bitcoin has been trending downward recently, but not dramatically. Its slow decline is cause for concern among some investors, but looking at the long view, it is reasonable to expect Bitcoin to surge upwards in the near future. A breakthrough is certainly the hope among Bitcoin and Wrapped Bitcoin investors, but it is hard to say when that might happen. Bitcoin has proven very resilient over the years, and even though it has suffered some major setbacks this year, it still dominates the cryptocurrency market.