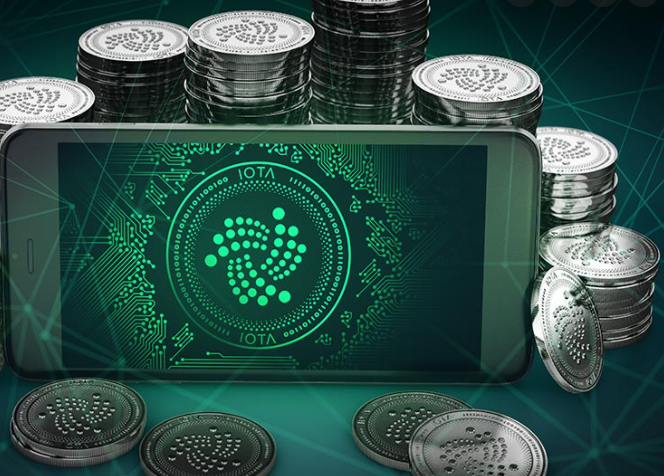 IOTA Bounces Back after Tough Tuesday
The cryptocurrency IOTA is up 1.7% for the day so far, marking a healthy recovery from Tuesday's slide. It's working its way back up to the $0.70 resistance level, a mark it has fallen below since Sunday.
Overall, the crypto token is trending down over the last week, but it's not showing the kind of erratic behavior of some of the more popular crypto counterparts. Historically speaking, IOTA is a fairly stable crypto, less likely to cause its investors to lose a lot of money in a short period of time than many of the major cryptocurrencies. IOTA is ranked #46 on the cryptocurrency market.
Today, the IOTA price (MIOTA/USD) is at $0.635, up from Tuesday's low of $0.5774 but down from Saturday's high of $0.7163. While Tuesday was a tough day for much of the market, IOTA and many other cryptos have made a valiant recovery.
IOTA's Performance for the Month
On July 7th, IOTA was pushing the $1.00 USD resistance line, peaking at $0.9267. The only other time during the month that this digital asset came close to that point was on June 29th, when it reached $0.8902. Most of May and June were spent over the $1 line, so IOTA has definitely fallen steadily but not drastically.
The wider cryptocurrency market struggled in the same period, falling significantly in May after superb gains earlier in the year. IOTA hasn't slid as severely as some of the other cryptocurrencies, and that's mostly due to its lower trade volume.
That trade volume is where IOTA has suffered most in recent days, and it's down 14.8% over the last 24 hours. This crypto has a trade volume of nearly $29 million US, which is a significant decrease from where it was last month.
Overall, the cryptocurrency market is down, experiencing a slump across the board despite a few promising spikes. It looks like the bears have the market for now, but many analysts are expecting a turnaround soon. Many of these cryptos that are down right now have shown incredible resiliency over the past few years, IOTA included.